From the name, it is not difficult to guess that the best portable headphone amp is engaged in signal amplification and allows you to get the required volume at the headphone output. Accordingly, the question arises, why, for example, portable amplifiers are needed for phones, laptops, and players if the volume from the latter is enough?
In fact, the device, called the "headphone amplifier," performs two tasks, provides the necessary volume for the headphones and transmits the signal without distortion. The second function is no less important because, with sufficient volume for modern phones and laptops, quality remains the weak link.
Phone amp should be lightweight and with sufficient battery, convenient controls. To begin with, evaluate the dimensions of the amplifier, if it is small, the size is significantly smaller than a cell phone, then you should not expect it to swing full-size headphones. Look at its characteristics, if the output voltage without load, the output resistance, and the maximum output power to a specific value of the headphone resistance are indicated there, then you can calculate its parameters, and then, knowing the sensitivity of your headphones, evaluate the final volume level.
Our pick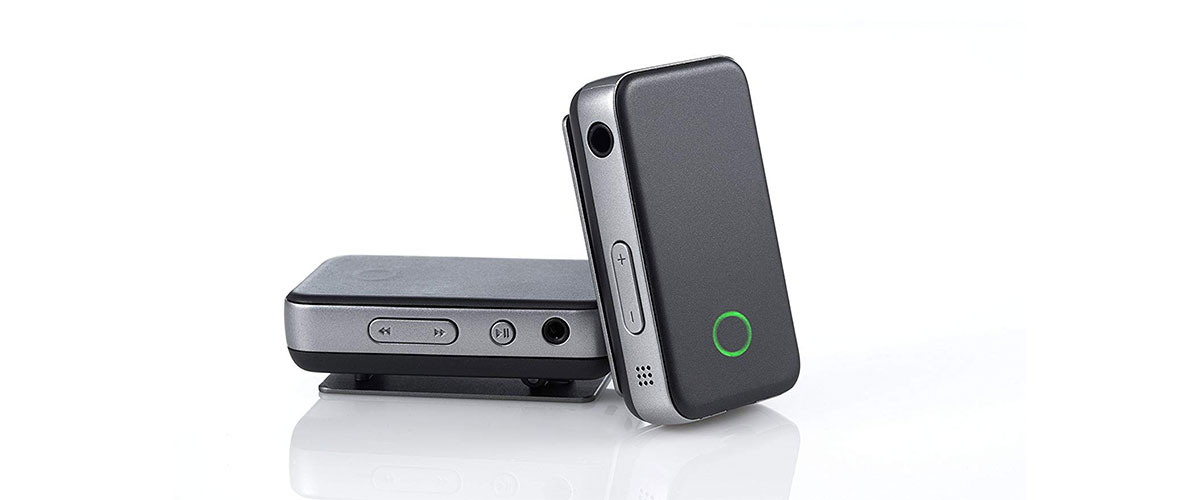 EarStudio ES100-24bit
The best Portable Headphone Amplifier
EarStudio ES100 MK2-24bit Portable High-Resolution Bluetooth Receiver/USB DAC/Headphone Amp with LDAC, aptX HD, aptX, AAC.
Best portable headphone amp reviews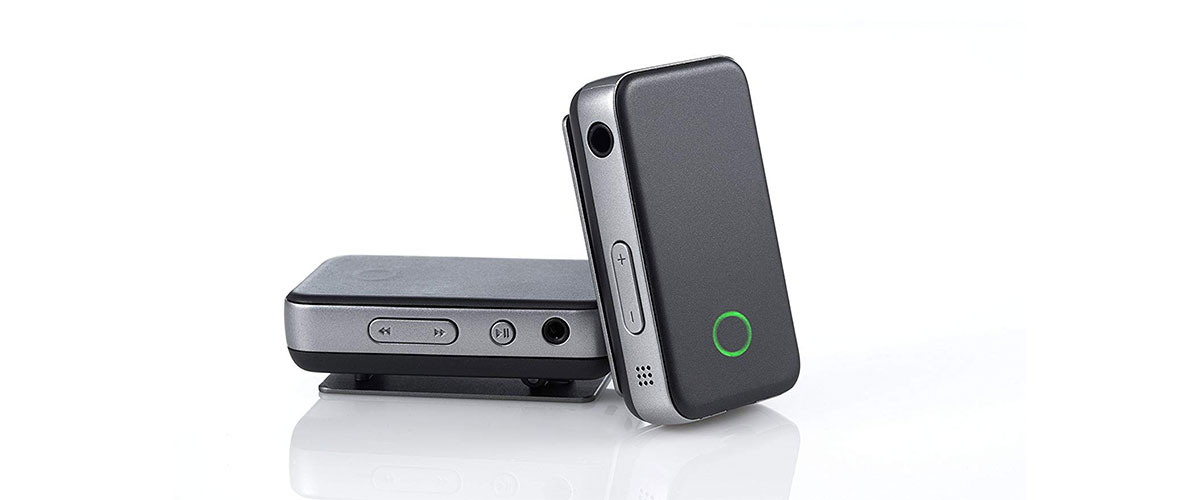 The EarStudio ES100 is the best portable headphone amp you'll find in the market. It is a tiny little thing, smaller in size than an average matchbox. The chassis is constructed from lightweight plastic. It doesn't feel particularly premium, but it doesn't seem cheap either.
The front of the unit has a matte finish, and below its surface lies a single circular LED that flashes in different colors indicating various states of operation.
On the left side of the Bluetooth headphone amp are the 3.5mm single-ended headphone jack, the built-in microphone and volume plus and minus buttons. The right side owns the 2.5mm balanced headphone jack, the forward and back buttons, and a multi-function button.
The ES100 has an estimated battery life of 14 hours. It is better than what most Bluetooth earphones and a lot of the current DAPs offer. Considering its size, weight, and power output, this is really impressive.
It's dimensions are 1 x 2 x 0.5 inch, weight is 20g.
Pros
Very customizable, i.e., has loads of configurable options in the app
Has additional 2.5mm balanced output
Cons
The clip doesn't have much clamping force
Button placement not ideal
FiiO A3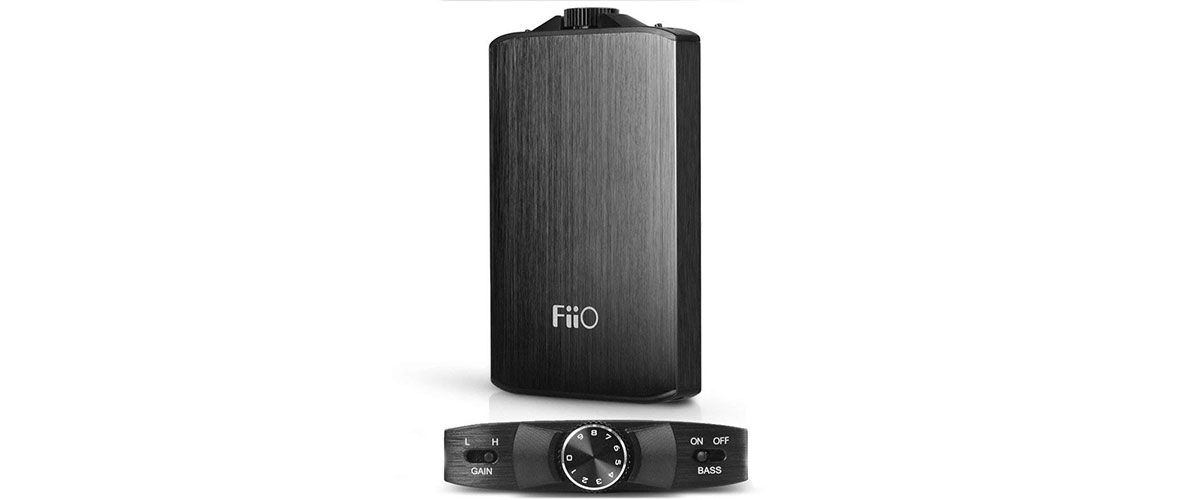 This portable headphone amp under 100 has an analog mini-jack input and develops an output power of 450 mW with a headphone impedance of 16 Ohms, or 270 mW when working on 32-Ohm models.
Thus, this portable DAC amp will be compatible with almost all models of headphones for portable equipment available on the market (recommended impedance is from 16 to 150 Ohms).
For more precise matching with low- or high-impedance headphones, the FiiO A3 has a gain switch (low/high). In addition, this model is equipped with an exceptional bass boost circuit, made entirely on discrete elements. When activated, low frequencies sound more accentuated and assertive, which may be useful for some headphones or music genres. If desired, this scheme can be disabled.
1400mAh inner battery powers for up to 16 hours of use. It is 3.6 x 2.2 x 0.5 inches and weighs 3.2 ounces.
Pros
I keep it on full power at all times and never experience distortion amplified sound is natural and accurate to the music
No artificial highs or lows
Cons
I didn't like die-cast aluminum case
CHORD Electronics Mojo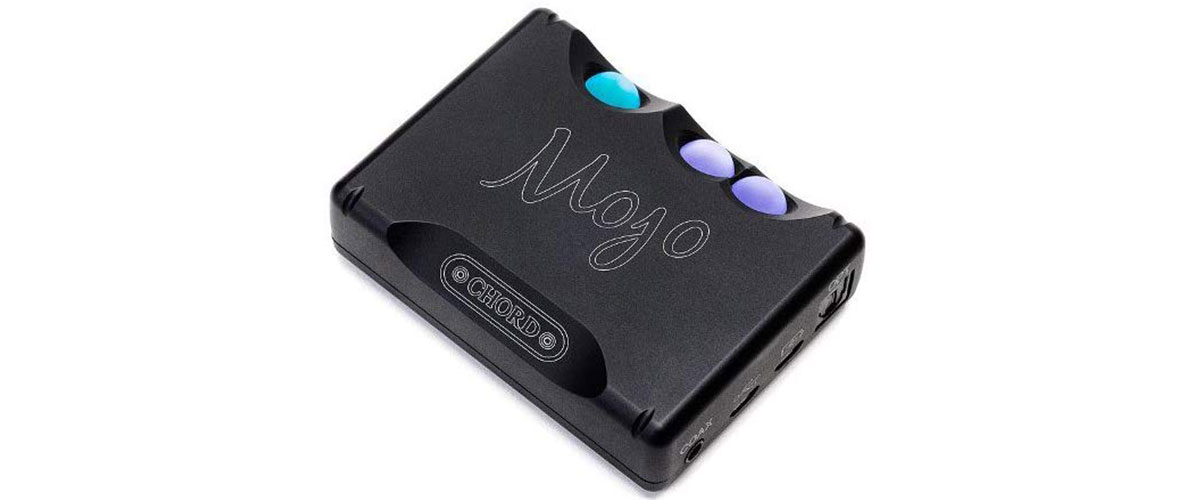 The body of one of the best portable headphone amplifier is made of aviation aluminum, and its design is cheerful, but not frivolous, with thoughtful proportions and convenient placement of connectors and controls. The DAC / amplifier is equipped with three spherical buttons – one of them is designed to enable/disable Chord Mojo, and two more control the sound volume. In addition, translucent buttons also serve as indicators of the operation modes of the device (set volume level and type of input signal) – by changing the color of the glow. The backlight brightness of the buttons can be adjusted. Two pairs of headphones can be connected to Mojo at the same time. The device is equipped with a powerful amplifier, which is able to sufficiently pump models with an impedance of 4 to 800 ohms.
The DAC is equipped with USB inputs, coaxial and optical, and supports PCM digital stream with parameters up to 32 bit / 768 kHz, as well as DSD256.
The built-in battery is fully charged in just 4 hours and allows you to listen to music at medium volume for at least 10 hours.
It is 3.2 x 2.4 x 0.9 inches, item weight is 6.4 ounces.
Pros
It fits in my pants pocket easily along with my iPhone and has already provided many hours of musical bliss
Although the industrial design is polarizing, I really like it
Cons
This product appears to be high build quality, with a metallic body and some heft to it, but mine just quit after one year of very very light usage
Cambridge Audio DacMagic XS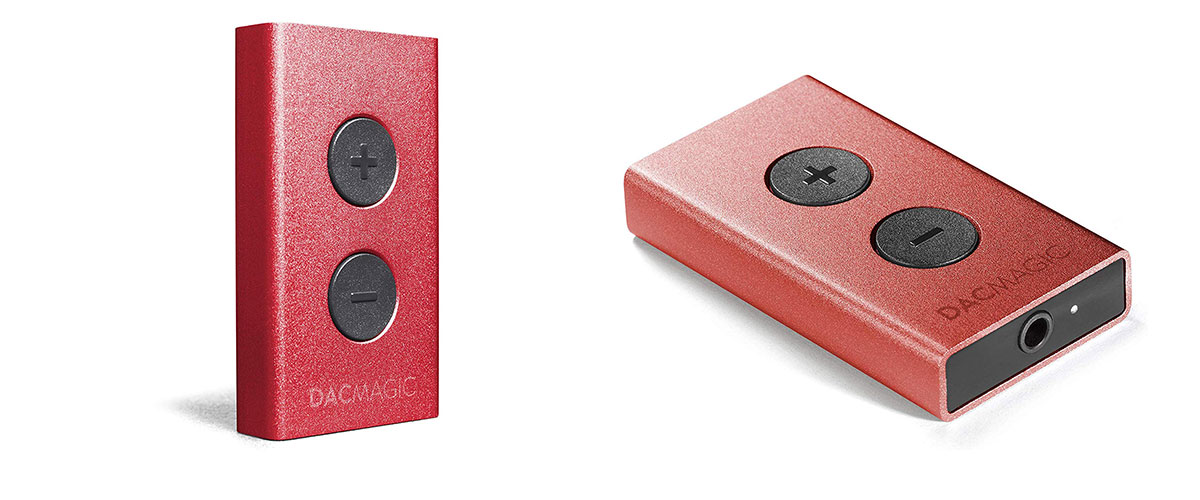 Externally, the XS does not make the impression of a budget: a stylish case, sturdy construction. Like most modern USB DACs, it is very compact; its dimensions are smaller than that of a matchbox. Such models can be worn with a laptop. In addition, they do not need external power – it comes from the computer.
The workmanship is impressive. The aluminum case XS pleases with a pleasant finish; it feels like a more expensive model. There are only two buttons for control; they allow you to change the volume, and if you touch both at once and hold for several seconds, they switch the DAC from USB 1.0 to 2.0.
In the second case, DacMagic XS receives a stream with sampling up to 24 bit / 192 kHz; USB 1.0 mode is limited to 24 bit / 96 kHz.
There are few connectors: only a micro-USB input on one end, which serves to power and receive a digital signal, and a 3.5 mm headphone output on the other. A single LED indicates the sampling frequency of the incoming signal: when receiving files 44.1 / 48 kHz, it glows blue, for 88.2 / 96 it is green, and for 176.4 / 192 it is purple. It also shows the volume level.
Total weight of just 3.5 ounces. Mobile headphone amp dimensions are 1.2 x 0.4 x 2.1 inches.
Pros
According to the portable headphone amp reviews, DACMagic can rescue peaks and valleys from compressed garbage Mp3 files, which is impressive
Decent materials
Cons
The only complaint is that the instructions are non-existent and there is no help getting a driver
FiiO Q5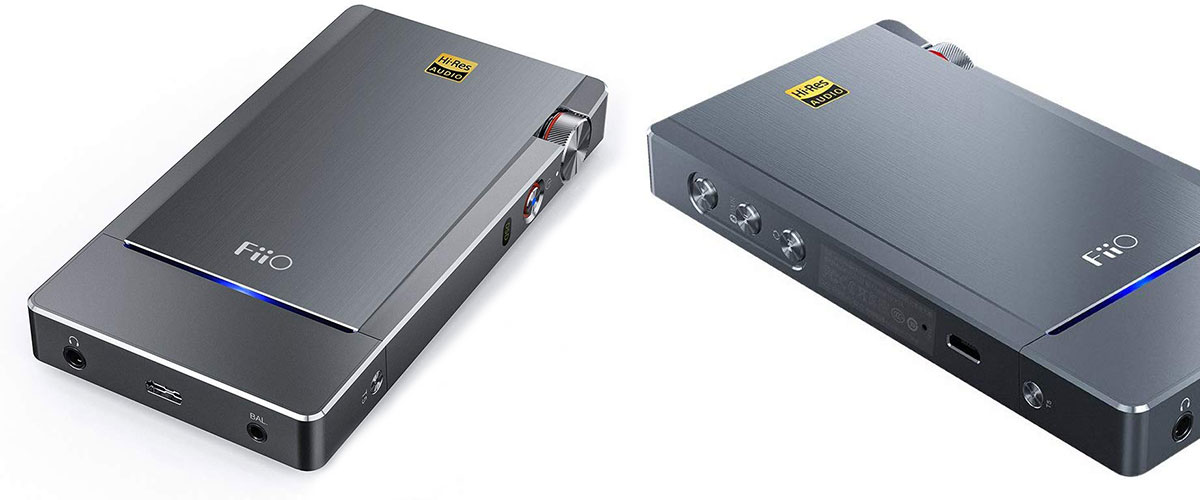 First of all – a reasonably serious mobile DAC with two AK4490EN and a fully balanced circuit. XMOS is responsible for USB, providing all the newfangled buns, including the DSD256, along with the MFi certification, which ensures trouble-free operation with iOS devices. Optical/coaxial inputs are not forgotten if suddenly you had some source for them lying around. For lovers of wireless, they provided Bluetooth 4.2 with aptX. In theory, the CSR8670 used is capable of Bluetooth 5.0, and FiiO even provided for the opportunity of updating the firmware of the wireless module. So we take for given what is already there: 4.2 and aptX (well, and AAC for iOS).
Fortunately, the battery here is considerably capacious. Notwithstanding the high power, in the DAC mode through any of the Q5 inputs, it works for about 10 hours 15 minutes. More than 24 hours in the amplifier mode. Although I don't believe that someone will use it exactly. A full charge takes 3 hours 20 minutes.
This small headphone amp is 6.7 ounces and 4.9 x 2.5 x 0.6 inches.
Pros
The Fiio is very flexible in terms of connections
Great well-written manual
Cons
There are some minor build quality issues