In order to create a special atmosphere when playing music files, it is better to buy the best tube headphone amp, rather than a transistor one – this is clearly not only to specialists in the field of acoustic devices but also to ordinary consumers.
Tube headphone amp
DAC
Headphone Impedance
Category
Dared MP-5BTHIFI

best overall

yes
18-600 Ohm
under $500
Nobsound NS-08E

best budget

no
18-600 Ohm
under $200
Woo Audio WA7 Fireflies

premium

yes
8-600 Ohm
under $1000
True connoisseurs of music as arts are ready to part with a rather significant amount for the sake of owning this device. The tube usually gives liveness to stringed instruments and vocals, making it more robust, but less controlled and faster bass.
Our pick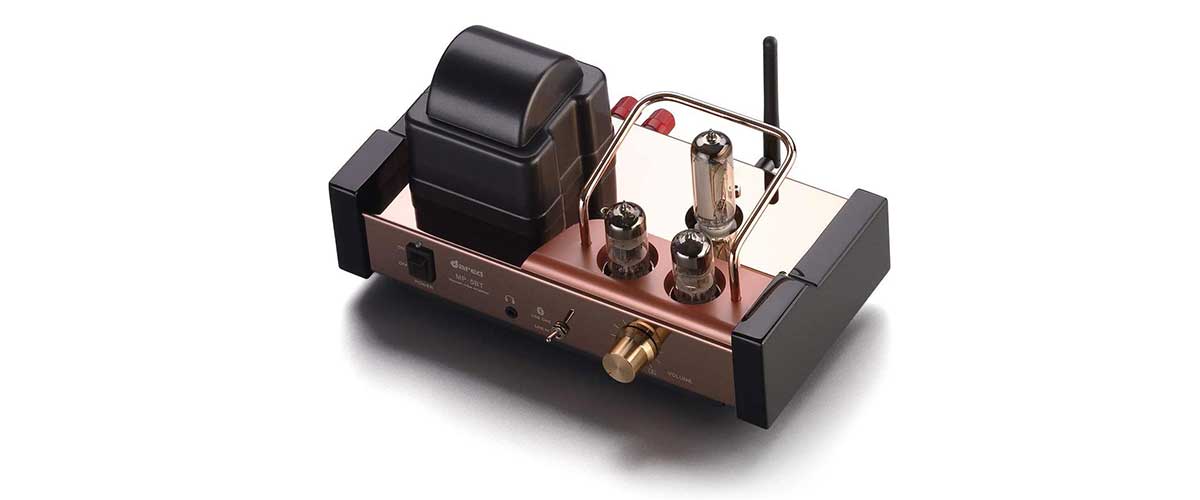 Dared MP-5BTHIFI
The best Tube Headphone Amp
The DARED MP-5 amplifier is quite simply one of the most whimsical, fun and useful pieces of good sounding gear.
You should also remember that it's probably not worth buying a tube headphone amplifier for $50 headphones, and it's better to improve the headphones themselves first.
Best tube headphone amp under 200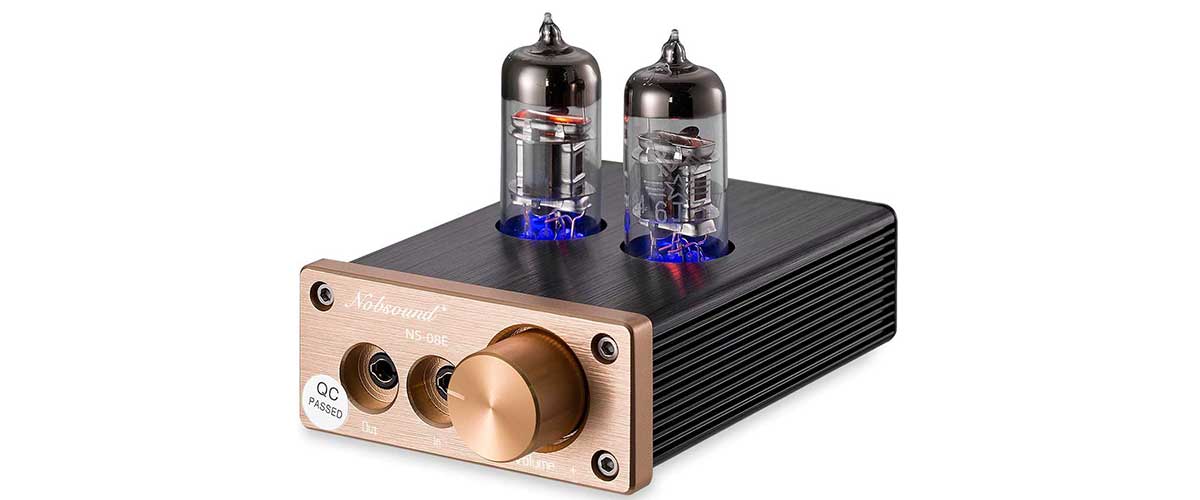 NS-08E is a Hi-Fi unit that is considered as the best tube headphone amp in terms of budget models. It can offer 1100 mW at 32 Ohm and can drive 18~600 Ohm headphones & headsets.
The new version adopts a 6J3 vacuum and valve tube, which has warmer tube sound and more replaceable tubes. Upgrade circuit can ensure lower background noise, more powerful bass, and more brilliant treble.
It can also be used as a stereo preamplifier for other amplifiers and active speakers. CNC Aluminum shell with super mini size. Excellent workmanship.
Pros
It's a simple budget tube headphone amp, but this thing opens up the soundstage and warms it up with a good headset
It's just plain fun. I didn't tube roll it or modify it, because it sounds great, considering the price
Cons
The Chinese stock tubes this comes with are pretty terrible
I had to buy a 3.5mm headphone extender adapter b/c the port is recessed – kind of annoying as I couldn't plug in my PSB headphones out of the box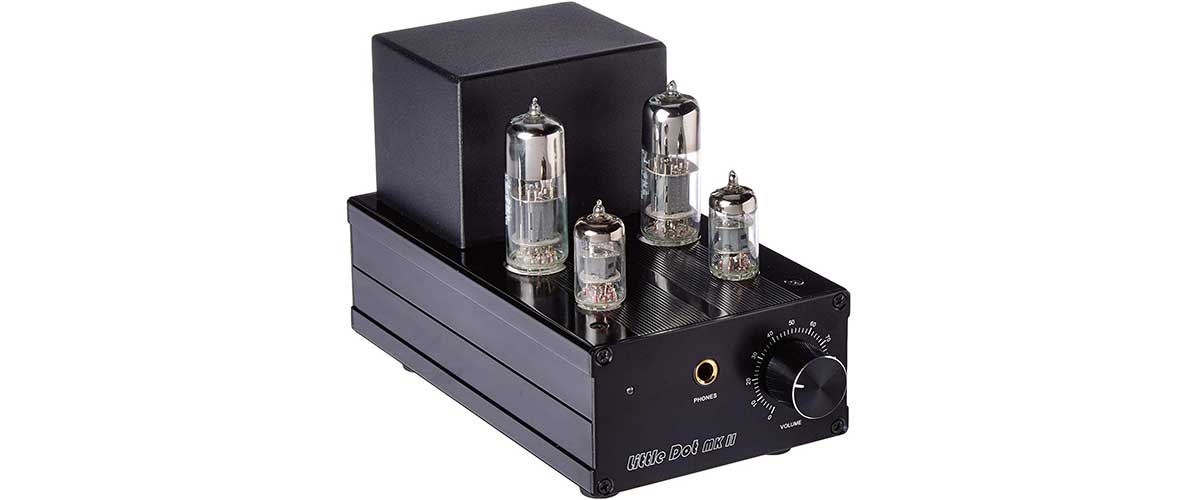 This is a transformer-free push-pull headphone amplifier operating on the OTL circuit in Class A. The device has a dynamic and musical sound what makes it one of the best tube headphone amp under 200.
Inside the device, a gain switch is implemented. It will allow you to configure the operation of the amplifier with headphones of different impedances: from 32 Ohms to 600.
The amplifier is also good because it allows you to use different types of lamps to fine-tune the sound to your taste further: 6JI, WE403A / B, GE5654, M8100, CV4010, EF95. And if you reproach the legs of the lamps, then you can use these models: EF92, CV131, and equivalent.
The company has provided RCA cable as well as a 3.55mm to 6.55mm adaptor jack. Whether you are going to use the tube with your mobile or any other device that gives output through 3.5mm jack, then you definitely need an additional 3.55mm to RCA cable. The amplifier will just work with a source that can output in RCA without that.
What about power output it is 300mW into 300 ohms, 200mW into 120 ohms, 100mW into 32 ohms. The power consumption is 28W (228V x 0.124A).
Pros
No noticeable distortion even during demanding passages
This amp delivers enough power to handle my demanding headphones
Cons
The first thing you have to do to is replace the two front tubes (smaller ones) called the drivers. These two tubes are Chinese garbage
Best tube headphone amp under 500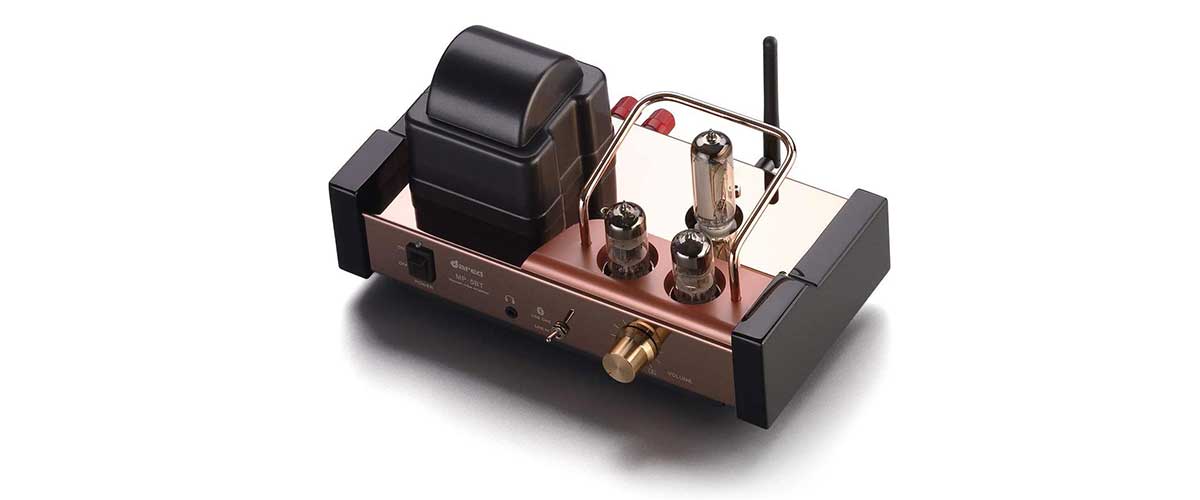 This model is the best you can find among valve headphone amps. There is no risk of getting confused with the controls since there's just an on-off switch, a chrome volume button, an input switch (to choose between USB, Bluetooth and analog options). There is also a standard headphone jack of 3.5mm.
The rear of the unit features a pre-amp output and an analog input, both on gold RCA jacks. The kit also includes the Bluetooth antenna, a USB B input to connect a computer, two pairs of speaker terminals, a 110/220V voltage selector, and the mains input with its own fuse (beautiful and safe).
The build limits the conversion to 16 bits to 44.1 kHz. Even files in HD will be presented in "Direct Sound" (DS) by software players or aptX Bluetooth at 16 bits to 44.1 kHz. The CSR chip is intended to take care of the switching within the Bluetooth signals and those appearing from the USB.
The signals proceed out of the CSR unit symmetrically. Then they are processed by an LM358 Op-Amp Differential Amplifier to get rid of any pollution and are then sent to the on the front (marked as BL-OUT1). This is the leader in the ranking of tube headphone amplifiers reviews.
Pros
When I turned it on and saw the amber glow of the tubes I was literally blown away
Quality item. Excellent performance
Cons
Would have liked more than one input
I wish it had a 32bit DAC and a Bluetooth five capabilities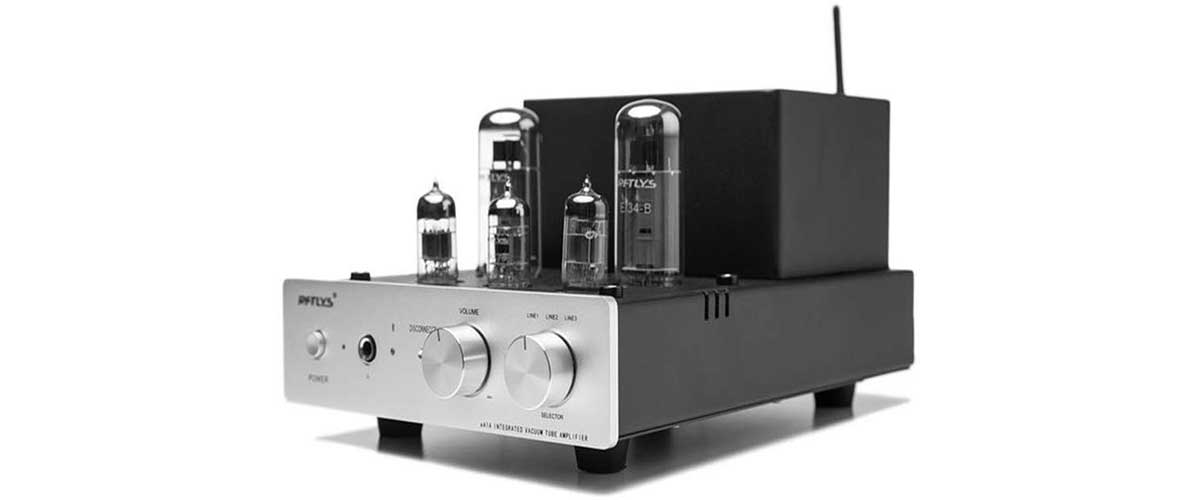 The input voltage amplification stage of this pretender to be the best tube headphone amp under 500 is serviced by a triode electron tube amplification tube, and a two-stage RC amplifier is combined with a common cathode resistance. Two-stage voltage amplification can reach more than 40 dB before adding negative feedback and can significantly increase the amplitude of the input audio signal.
The vacuum tube headphone amp consists of a standard class AB1 power amplifier circuit. The load resistance from the tube of the power amplifier to the screen is six kOhm, and the voltage on the plate is 375 V.
When using only the negative shutter bias mode, the power of the two-layer electrode with a zero signal is 85 mA, and the current of the large screen increases to 150 mA. The rated output power is 16 watts. High power can reach 22 watts.
In order to improve the power characteristics of the tube DAC amp, reduce distortion, improve the damping characteristics of the output stage and reduce the output impedance, negative interstage feedback is established between the cathodes of the tube amplifier and the output.
Pros
The sound is open and the soundstage with great depth
The amp is solidly built – heavy, reliable tube sockets, tightly operating controls, decent speaker and RCA terminals
Cons
The manual was in Chinese so not helpful to me
Best tube headphone amp under 1000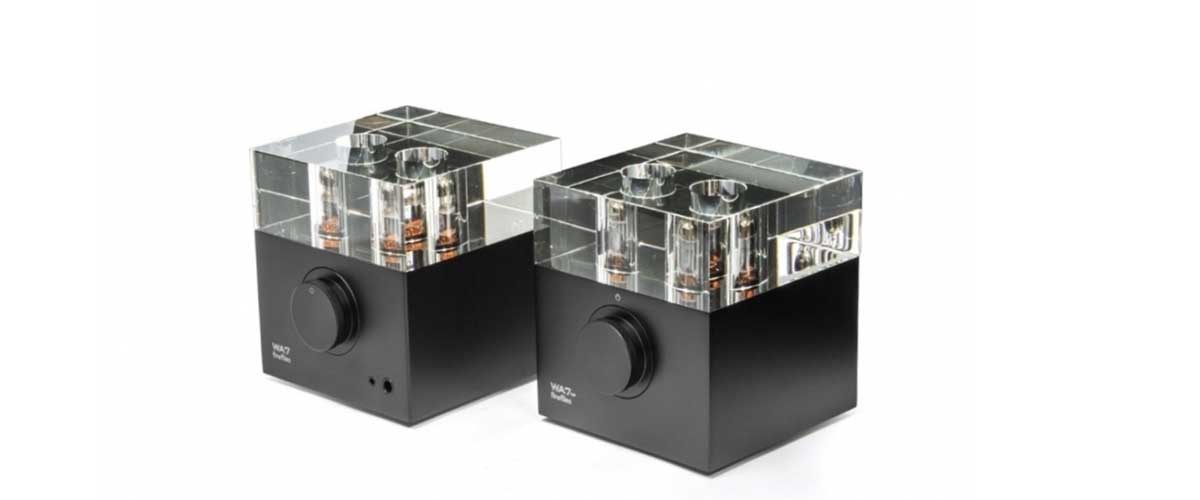 This tube headphone amp under 1000 combines a tube amplifier for stereo phones and a DAC with a USB input, which has 32 bits / 192kHz parameters.
The WA7 amplifier is equipped with an asynchronous USB-DAC with 32-bit / 192 kHz parameters, which showed good results when playing High-res files (the Aurender S10 server and MacBook Pro running Pure Music application were used as the signal source). It features ultra-quiet 1/4″ and 3.5mm (for IEM) headphone outputs.
Although the amplifier uses a linear power supply, the sound quality can be further improved by connecting it through a power strip, as well as replacing the power cable.
Using the Shunyata Venom 3 connector and the Hydra 2 network conditioner made it possible to eliminate the graininess of the sound completely and to reduce the already low level of background noise further. In my opinion, the costs of such an upgrade are fully justified, mainly if you use high-quality headphones to listen to music.
It is worth noting that the amplifier allows you to clearly hear the difference between the phonograms recorded in the form of files of standard and High-res quality. Therefore, if you are the owner of an extensive library in High-res, then the acquisition of WA7 will be justified.
At least after listening to almost every Rush album available in HD, it was hard for me to get back to standard definition recordings.
Pros
Can sate the power demands of almost any pair of headphones
Many will see the price and set aside the idea of buying this unit, but honestly, for what you are getting, it's a deal
Cons
XLR output would've been a nice inclusion for audiophiles
LED lights have been known to fail