Nightclubs and other places where you can dance cannot satisfy visitors without proper music. Among basic elements, such music should have four-beat rhythmic patterns with nice downbeats. They need to be well balanced and distinct. During many years, electronic dancing music or simply EDM has been developing. As you do not visit such places all the time, you need proper headphones. They need to cope with low, mid and high range frequencies. On the market, you will find plenty of models. However, to pick up the best headphones for EDM you need to understand your expectations.
In this review, you will find information about the main types of headphones and reviews of wonderful models. They are suitable for electronic dance music but for the better listening experience, it is better to focus on headphones with closed back.
Our pick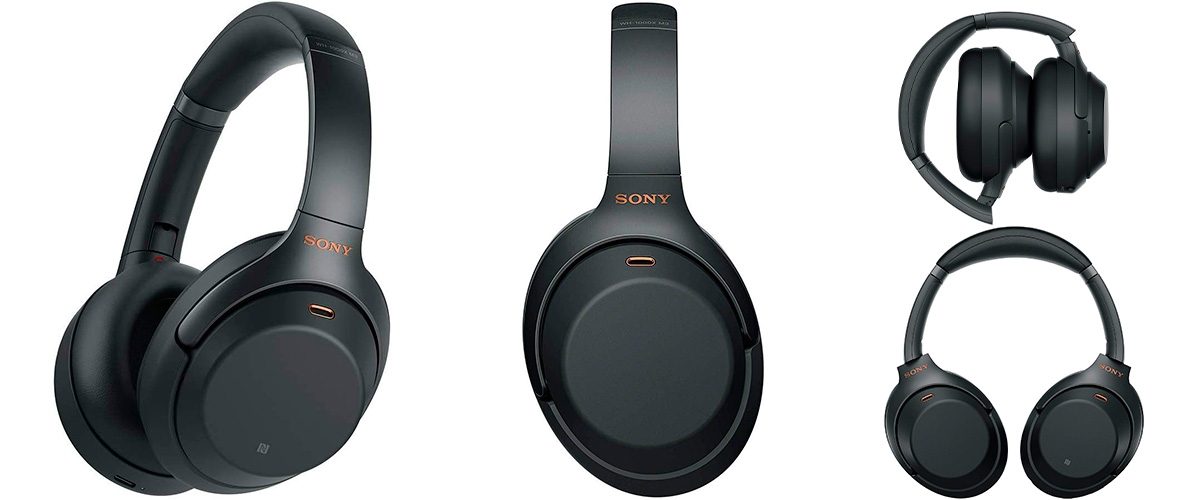 Sony WH1000XM3
The best Headphones For EDM
What to pay attention to?
Due to a large number of different models, we have prepared several headphones for you. All of them are divided into a specific category depending on their prices. Therefore, you can choose a model according to your funds. Each presented model is oriented on electronic dancing music and has a nice balance of price and quality. However, if you do not want to overpay or get something cheap, you need to pay your attention to the Midrange category.
Moreover, in these reviews, you will not find headphones with some specific features. Such types like electrostatic headphones require additional equipment and they will not work without am amplifier for headphones.
Wireless or wired?
While choosing headphones you will encounter to main types of them. The first is standard wired models. As they are connected to the device directly, it allows them to deliver your music in better quality. However, wires are not always comfortable while you are doing something. Wireless headphones allow you to feel free to leave your device on the table and move around in the house. They occupy less space which is more convenient for traveling.
Closed back or open back?
Another important feature of headphones is that the back of ear cups can either closed or open. When they are closed, the sound entraps inside what creates better basses. Moreover, it protects you from noises around to a certain level even without active noise cancellation technologies. With an open back, headphones have enough space to breathe what can greatly improve the clearness of sounds. However, you lose bass dramatically and sounds is not only inside of headphones but also outside. It means that people around you will be able to hear your songs. Therefore, they are better for using indoors.
Headphones for EDM Comparison Table
Wearing style
Enclosure
Source connection
Sony WH1000XM3

best overall

over ear
closed back
wired / wireless
Review
Audio-Technica ATH-M40x

best budget

over ear
closed back
wired
Review
Best Headphones for Electronic Dance Music Reviews
Best headphones under $100
Audio-Technica ATH-M40x – best budget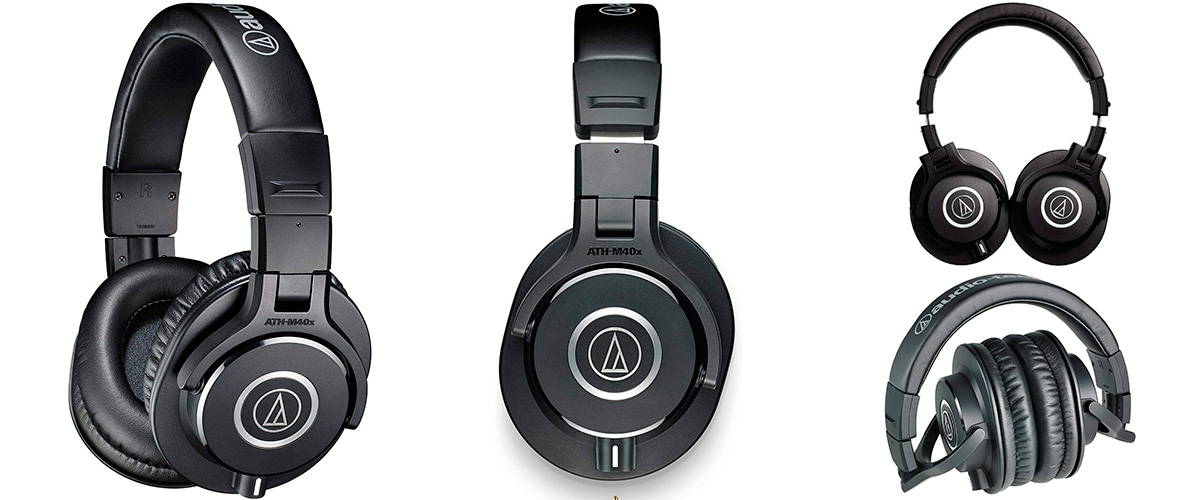 Buying something cheap does not always mean that it will be of low quality. It definitely cannot match with the possibilities of expensive models, but still can satisfy your needs. It is the same when you are trying to find the best headphones for EDM music. If you do not want to spend much money, then you need to pay your attention to Audio-Technica ATH-M40x.
It is a wired model with a stylish black design. The headband stretches to be comfortable for people with different sizes of head. Earcups of these headphones have a closed-back, which allows producing sounds with enough depth. In addition, you will be able to listen to and great bass. The earpads are of an over-ear wearying type and they are filled with qualitative soft foam, which helps to be more convenient. Audio-Technica ATH-M40x does not have active sound cancellation, but as your ears inside, you can be sure that noises of some loudness will not disturb you when the music is on. For travel purposes, these headphones do not require a lot of space as ear cups are foldable with detachable wire and they weigh only 0.53 lbs.
As the impedance of these headphones is 35Ohms, they are suitable not only for personal listening but also for DJ, mixing and tracking purposes. The wire has a 3.5mm mini-jack and due to its length, it is suitable for use in recording studios. Together with a unit, you receive a screw-on 1/4 inch adapter with one coiled and one straight cable.
Features
Wearing style: over ear>
Enclosure: closed back>
Source connection: wired>
Pros
As the wire is detachable it makes it more easier when you need to replace the broken one
With an adjustable headband and rotatable earcups you can set them firmly to avoid falling off during different activities
This model creates wonderful 3D sounds while playing video games
Cons
There is no 1.2m wire what forces you to wear 3 meters of cable, which too long while walking outside
The earpads have small holes that make it difficult to fit in when your ears are average or large
Due to cheap materials, the design is not very sturdy and easy to get broken
Cowin E7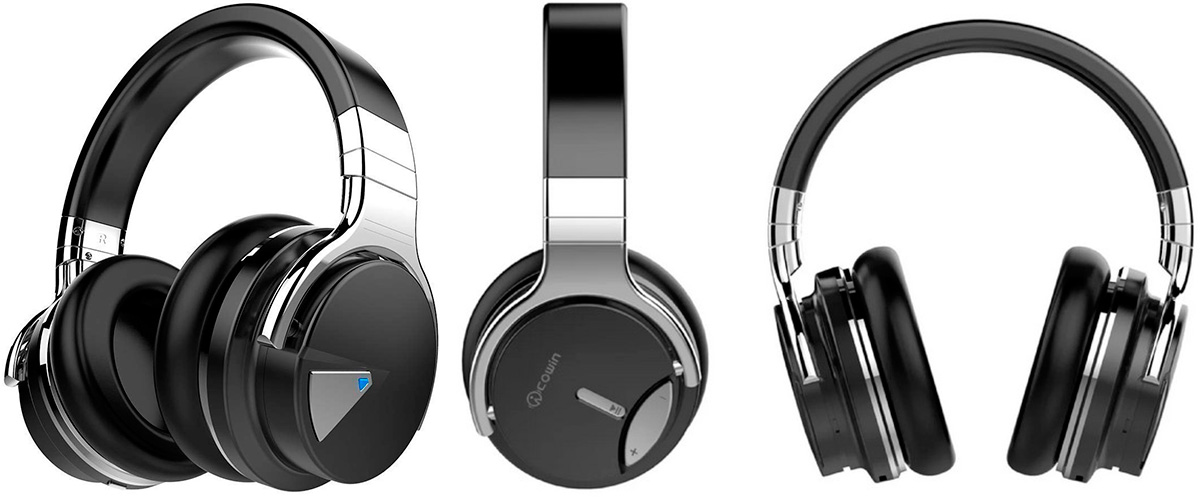 Many audiophiles think that you cannot find cheap wireless headphones with a relatively nice quality. It may take more time for searches and investigations but it is still possible a specific model from the best headphones for electronic music without overpaying.
Сowin E7 Is a wireless model that weighs 0.85 lbs and you can get it in blue, black, red, white, purple and green colors. With the over-ear wearing style, you receive an active noise cancellation feature. While going outside in crowded places or at noisy bus and train stations, you may enjoy your favorite songs without cacophony around you. The impedance of this model is only 16Ohms what can be enough while connected to smartphones, but it cannot provide you excellent quality of sounds at different frequency ranges.
The battery life can give 30 hours of wonderful music with turned on noise cancellation. To recharge them you will need to spend only 4 hours. In case you have forgotten to restore your battery life, you should not worry. Together with a unit, you receive a cable with 3.5mm mini-jack, which you may use to connect to most of the smartphones. While listening to music in wired mode, active noise cancellation also can be enabled.
By connecting Сowin E7 to your device, you can use inbuilt a microphone for calls. As the earcups are closed, you may not worry that someone will overhear your conversation. Another convenient feature of these headphones is that you do not use your connected mobile when you want to change track or increase the volume level. With inbuilt control buttons, you may relax and easily adjust needed settings even with closed eyes.
Features
Wearing style: over ear>
Enclosure: closed back>
Source connection: wireless>
Pros
These headphones sit very firmly on the ears and do not cause much tension on the head and ears
It protects you from a large number of loud noises, which you can find outside of your house
Cons
The Bluetooth range is not large what makes it difficult to move around the house when the device is not in your pocket
The inbuilt control buttons are very intuitive what makes it difficult to set the needed volume and operating type quickly
Best headphones under $300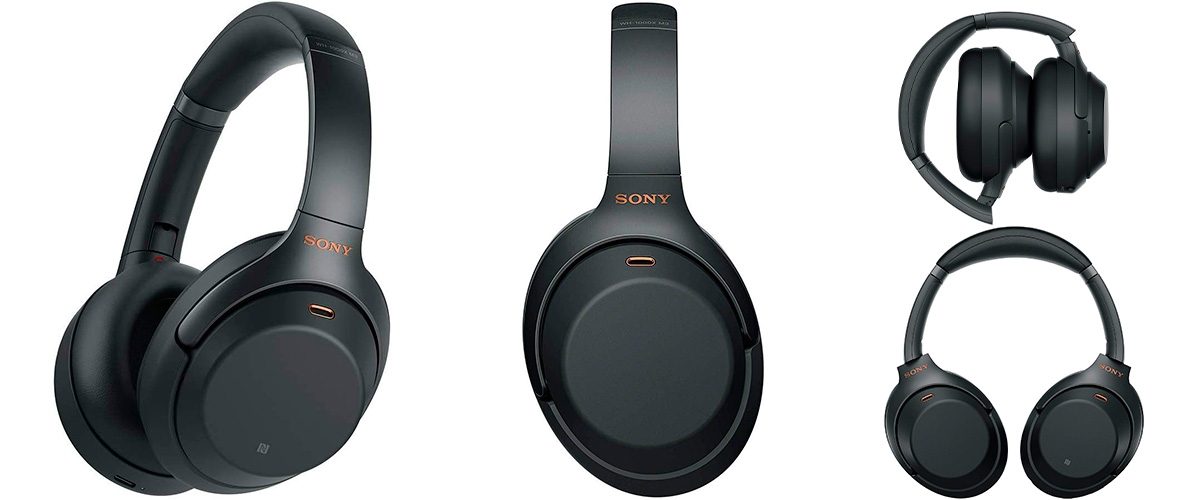 Some people want to find the ultimate headphones for personal listening and professional purposes. As it is difficult to choose between wired and wireless models, you may choose a combination of them. Sony WH1000XM3 can be headphones for EDM production as you connect it with a wire, which delivers sounds in better quality. You can also use them in everyday life in a wireless mode, which is also very convenient during trips.
This model comes from a world-famous company Sony and it can be in black and silver colors. As ear cups are foldable and wire can be easily detached, it does not require a lot of space for carrying in a bag. Due to lightweight but sturdy materials, Sony WH1000XM3 is reliable and weighs only 0.52 lbs.
Speaking about ear cups, they have closed backs. It means that produced sound goes directly to your ears. With an impedance of 47Ohms, you receive a wonderful quality of music at midrange frequencies. In addition, this model produces basses of high quality which is important for electronic dance music. As cups are closed at the back, you may not worry about listening to music very loud as people around will not hear it. With over-ear wearing style these headphones have active digital noise cancellation. It grants you additional comfort while traveling or just walking outside in noisy and crowded places.
The battery charge allows you to listen to your favorite EDM tracks for 30 hours with active noise cancellation. To recharge these headphones you will spend 10 minutes for every 5 hours. As it also can be used with wire, you may worry less about battery life.
Even if you do not see control buttons, you still can manage the settings without using your device. With sensitive controls, you need just to touch and tap your headphones. Alternatively, you can use Alexa voice assistant to keep your hands always free.
Features
Wearing style: over ear>
Enclosure: closed back>
Source connection: wired / wireless>
Pros
Recharge speed is very quick what is comfortable for long trips
By covering the right ear cup you can instantly mute music
Cons
You may hear light scratching sounds when digital noise cancellation is active
You cannot pair it with multiple devices
Bose QuietComfort 25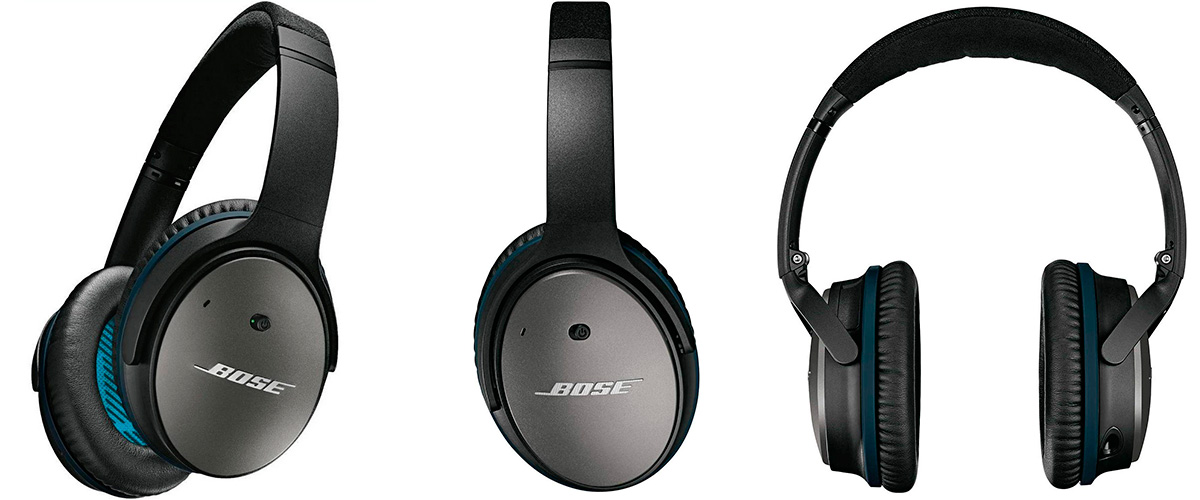 If you are looking for headphones that are simple in design but good in quality, then you need to consider Bose QuietComfort 25. They look like ordinary headphones, however, they are well balanced when it comes to price and quality questions. This wired model you can get in black or white colors. As it is made with lightweight materials, it weighs 0.43 lbs. and you will not get tired to wear them for long durations. The wire has a 3.5mm mini-jack what is very common for most smartphones. As it is detachable, you can easily replace or change it if needed. To control the sound volume and other settings you have inbuilt buttons on the headphones.
Over-ear pads, allow you to surround your ears with wonderful speakers that produce qualitative sounds. Moreover, this model firmly fits your head what prevents the unit from falling off. In addition, the backside of ear cups is closed. It keeps your music inside and passersby will not be able to hear it. Active noise cancellation will protect you from the cacophony, which is always around you in crowded urban places. While buying Bose QuietComfort 25 you receive the unit in the compact case, which helps you to protect headphones while carrying them with you.
Features
Wearing style: over ear>
Enclosure: closed back>
Source connection: wired>
Pros
While using with consoles and computers for playing video games you receive deep sounds of in-game environment
Even without active noise cancellation, the earpads block incoming sounds passively to some extent
This model creates deep and clear sounds with nice bass
Cons
You do not receive 1/4 inch adapter together with a unit
The headband is made with cheap material
Beyerdynamic DT 990 Pro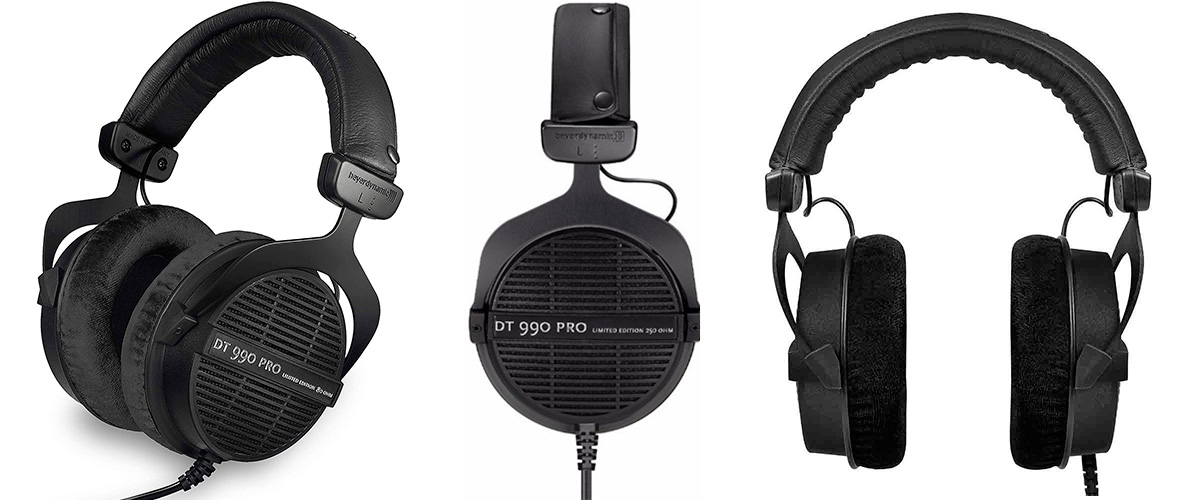 On the market, you can find plenty of headphones for EDM. However, if you looking for something powerful with wonderful sounds, then you need to pay your attention to Beyerdynamic DT 990 Pro. It is a wired model with 3m of cable and 3.5mm mini-jack on the end. Its design is very standard and simple, which can be in black and grey colors. As lightweight materials are used, this model weighs 0.77 lbs. what will not tire your head during long listening to music sessions.
The earpads are quite large and you wear them over ears. It allows to deliver high quality sounds directly to you without losing them. The backside of this model is open. It means that speakers can breathe and deliver you very distinct and clear sounds. However, people around will be able to listen to your music very precisely, as these headphones do not entrap sounds inside. Moreover, you somewhat lose the efficiency of bass. This model is a powerful one as it has an impedance of 250Ohms. It is suitable for personal and professional purposes and you receive wonderful quality at midrange frequencies.
Features
Wearing style: over ear>
Enclosure: open back>
Source connection: wired>
Pros
You receive this unit together with 1/4 inch screw-on adapter
Earpads are made with soft materials what makes headphones pleasant to wear for a long time
Large ear pads are suitable for people with large size of ears
Cons
Due to high impedance to get the better sound quality you will need an additional amplifier
The wire is inbuilt inside into the model what does not allow you to detach it when you want
The earpads are not foldable what makes it complicated for safe carrying in a bag
Premium headphones for EDM
Sennheiser HD 660 S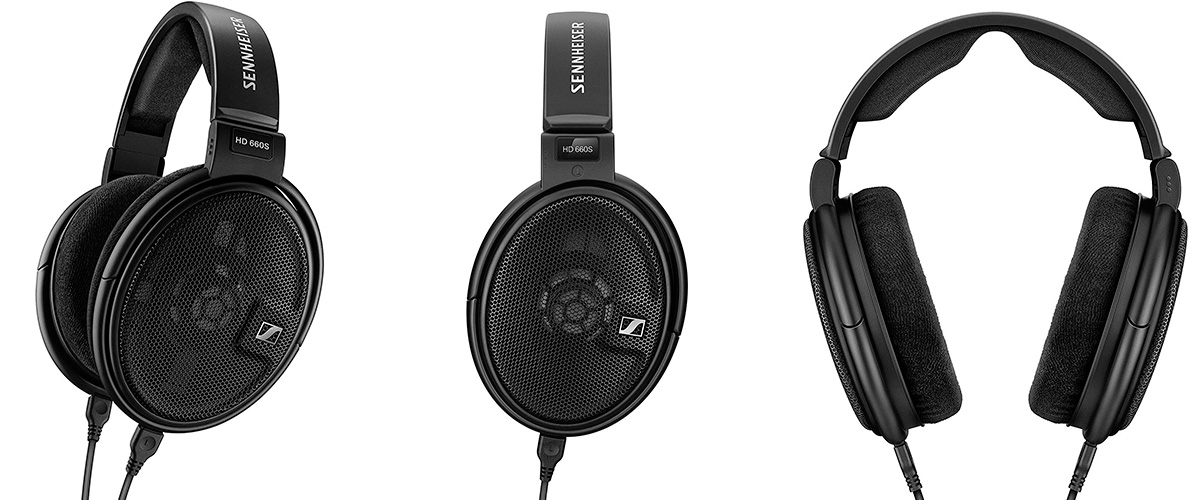 Buying headphones is not so easy when your budget is limited. Having more funds allow you to increase the range of headphones you can choose from. Expensive models are often better in quality and durability. Therefore, if you want to buy a pair of headphones and use them for many years, then you may be interested in Sennheiser HD 660 S.
This is a wired model of black color, wires of which can be easily detached. Buying these headphones, you receive a cable with a 6.35mm stereo plug and wire with 4.4mm Pentaconn balanced stereo plug. You should not worry about connecting it to your smartphone as you also receive a 3.5mm screw-on adapter. It is suitable both for professional purposes in recording studios and personal listening.
Wearing these headphones is great pleasure. Earpads have an over-ear wearing design, to music directly to you. As ear cups have an open back you receive more clear sounds, which together with an impedance of 150Ohms, are of high quality. However, you may lose the efficiency of bass and people around you can hear your music. The unit is made with high-quality materials, which are not heavy, and it weighs only 0.57 lbs.
Features
Wearing style: over ear>
Enclosure: open back>
Source connection: wired>
Pros
Due to very large earpads, you do not worry that your ear will not fit in
Earcups can be easily detached and replace when it is needed
Cons
It does not have active noise cancellation and it does not protect you passively from the sounds around
The wires are quite long what makes it uncomfortable for wearing these headphones outside