Nowadays many manufacturers of headphones pay attention to providing more bass in music. However, not every song requires that. That is why it is difficult to find the best headphones for classical music on the market. In these reviews we have prepared for you some important information, which may help you to choose the proper model and example of headphones.
Our pick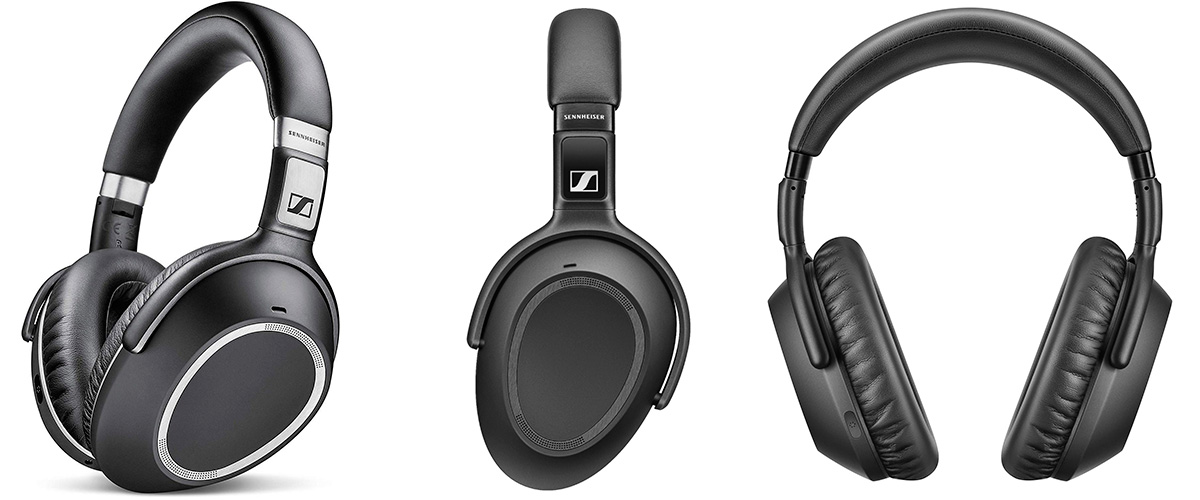 Sennheiser PXC 550
The best Headphones For Classical Music
What to pay attention to?
One of the best ways of classification of headphones is to use their prices. In our review, we have prepared several models that are divided into three categories. These headphones have a nice combination of quality and price which makes it easier to choose one according to your needs. If you want to begin with something not expensive, then entry-level will be suitable for you. The midrange is the most compromised category where you will not have to pay too much and receive headphones of good quality. If you want to buy headphones and use them for many years, then the premium category may be more interesting for you.
Wireless or wired?
Wired headphones do not require to be charged and can produce better sounds. However, they are less durable and require more space for carrying.
Wireless headphones are more comfortable as you do not worry about cables. They are very convenient for working out in the gym. However, they require to be charged from time to time.
Closed back or open back?
While getting closed-back headphones you can be sure in their durability as speakers are closed. Music is entrapped inside what allows to receive deeper sounds and proper bass. Moreover, they protect you from outside noises and often have active noise cancellation technologies.
Headphones with open back can guarantee high quality of sounds. The instruments in tracks become very distinct. However, they do not protect you from the noises and people around you can hear your music.
Headphones For Classical Music Comparison Table
Wearing style
Enclosure
Source connection
Sennheiser PXC 550

best overall

over ear
closed back
wireless
Review
Audio-Technica ATH-AD700X

best budget

over ear
open back
wired
Review
Headphones for Classical Music Reviews
Best headphones under $100
Audio-Technica ATH-AD700X – best budget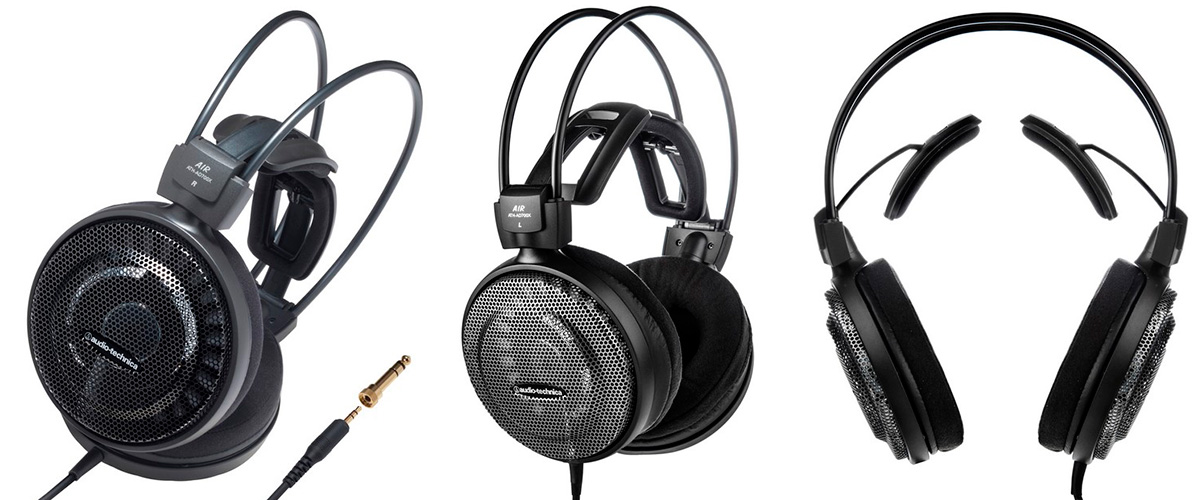 Classical music is a special genre that differs from others. It is performed by many keyboard, string and brass instruments. Each has a unique sounding and plays an important role in compositions. As you listen to them in records, you need proper headphones. As there are plenty of them on the market it may not so easy to choose the best headphones for classical music. If you are not sure about the model and your budget is limited, then you need to consider Audio-Technica ATH-AD700X.
Their design is simple but sturdy. You can always adjust the headband for your comfort. You will wear them over your ears, which helps not to fell off. Moreover, the ear pads have an open back. It allows them not to create too much pressure on ears and it takes more time to make them hot. It also influences the quality of sound. As speakers have enough space to breathe, they produce more qualitative sounds. However, Audio-Technica ATH-AD700X is not suitable for using outside. They do not protect you from noises around you. Instead, people will be able to listen to your music too.
Among other specifications, these headphones have an impedance of 45 Ohms and 1.25 lbs, which is a bit higher among other similar models. The single-sided cord has an elastic TPE sheath, which prevents the cable from tangles. With 3.5mm jack, you will be able to connect these headphones to most devices and smartphones. Together with the main unit, you also receive a 1/4 adapter.
Features
Wearing style: over ear>
Enclosure: open back>
Source connection: wired>
Pros
It has two 3D wings that adjust to your head by themselves for a more comfortable listening experience
These headphones produce clear and distinct sounds on low, mid and high levels of the volume
The earpads are soft and have enough space even for large ears
Cons
Due to an open back of ear pads, you lose the bass what makes them not very suitable for songs with deep bass
The spring paddles are too weak and with harsh movements, the unit may easily fall off
There is no volume control on the headphones and default volume level is too high
Skullcandy Hesh 3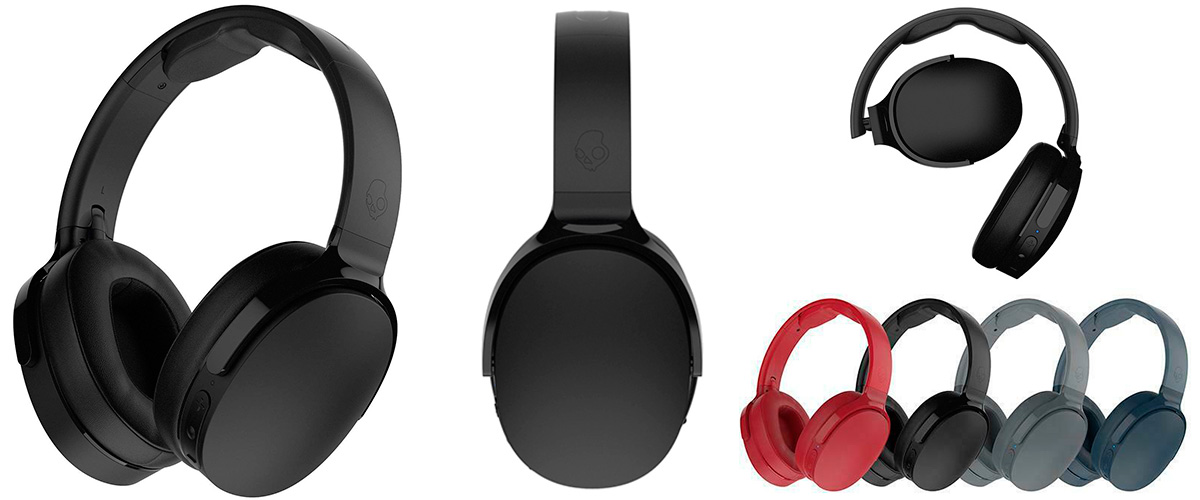 Listening to high-quality music may be very important for some people. However, the comfort of wearing headphones often becomes the major reason for purchase. In case you do not know the model has to be your first one, and you do not want to overpay, you will seek something
cheaper. Skullcandy Hesh 3 may be a very nice option when you want to get the best classical music headphones.
They are wireless and use Bluetooth technology, which allows you not to worry about wires. Its design is rather simple but provides you many color options to choose according to your preferences. These headphones can be black, blue, white, gray, red, deep red, olive and teal. The earpads go over your ears to provide qualitative sounds. They do not have active noise cancelation, which you can turn on and off, but wearing style protects you from noises around. Their back is closed, which helps to create great bass and people around you will not be able to listen to your preferences in music. In addition, with a collapsible design, you can conveniently carry them in a backpack. They are not very heavy and weigh 0.5 lbs. is very common among other similar headphones. Skullcandy Hesh 3 offers you the impedance of 32 Ohms what is suitable to use in pair with smartphones.
Battery life can grant you 22 hours of listening experience of classical music. With the technology of rapid charge, you will worry less as for every 10 minutes you can get 4 hours of battery charge. On the headphones, you can find an LED indicator, which starts to blink when battery life is low. Moreover, there are buttons for volume control and switching tracks. With the inbuilt microphone, you can answer a call without getting a phone from your pocket.
Features
Wearing style: over ear>
Enclosure: closed back>
Source connection: wireless>
Pros
The headphones provide a cushion to the top of the head during workouts
This model produces clear and distinct sounds of instruments, which you can easily distinguish
Cons
Due to lightweight plastic housing, they can be easily damaged or totally broken
Because of the plastic parts, you can hear cracking while listening to music
Best headphones under $300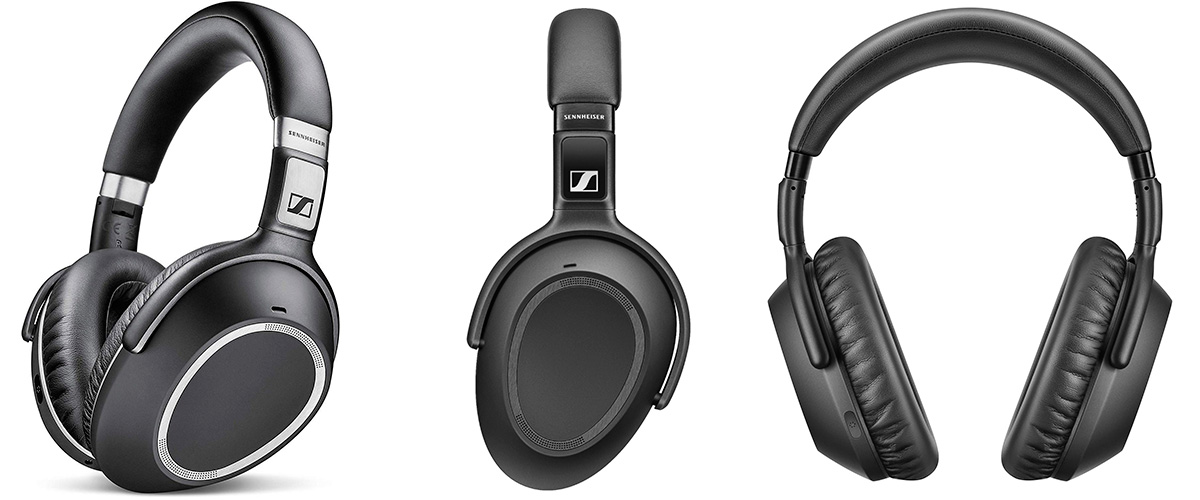 Getting the best headphones for classical music listening is a complicated task when you need something qualitative. Getting not the cheapest models may provide you with additional benefits, but you always need to compare them. Sennheiser PXC 550 is the best option overall when it comes to a combination of price and quality. Its design does not look simple and it combines black with some silver and white colors. They weigh 0.51 lbs. what is not too much, but materials are quite sturdy.
As headphones are wireless, you receive more comfort while wearing them outside. It uses Bluetooth 4.2 technology for more precise data transfer. The earpads are just huge, which you wear over your ears. As they are collapsible, you can easily put the headphones in the backpack while traveling. With closed-back, Sennheiser PXC 550 entraps the music inside to make deeper sounds and bass. This model has a NoiseGard system. It is an adaptive noise cancelation technology, which allows you to adjust the needed level of noise suppression to guarantee better listening to music experience without interruptions. When it is turned on these headphones reach impedance of 490 Ohms and while turned off 46 Ohms.
Sennheiser PXC 550 is also a good choice for business purposes. With a triple microphone, array your voice will clear and distinctive in conversations. You may be surprised that you will not find there control buttons. The right earcup has a sensitive touchpad. It means that you need simply touch it to change tracks, volume levels, answer calls, pause music, etc. It is quite intuitive what is comfortable for different users.
Another important part of every wireless headphones is a battery. This model offers you 20 hours of music when the noise cancelation is active and up to 30 hours when it is passive. To recharge it completely you will need to spend up to 4 hours.
Features
Wearing style: over ear>
Enclosure: closed back>
Source connection: wireless>
Pros
When battery charge becomes low around to 20%, you hear a voice notification
Soft earpads are comfortable for wearing for a long time
Cons
Notification about low battery charge repeats every several minutes
As the powering system turns off and on depending on the movement of the right earpad it is difficult to listen to music when you lie down
Audio-Technica ATH-M50x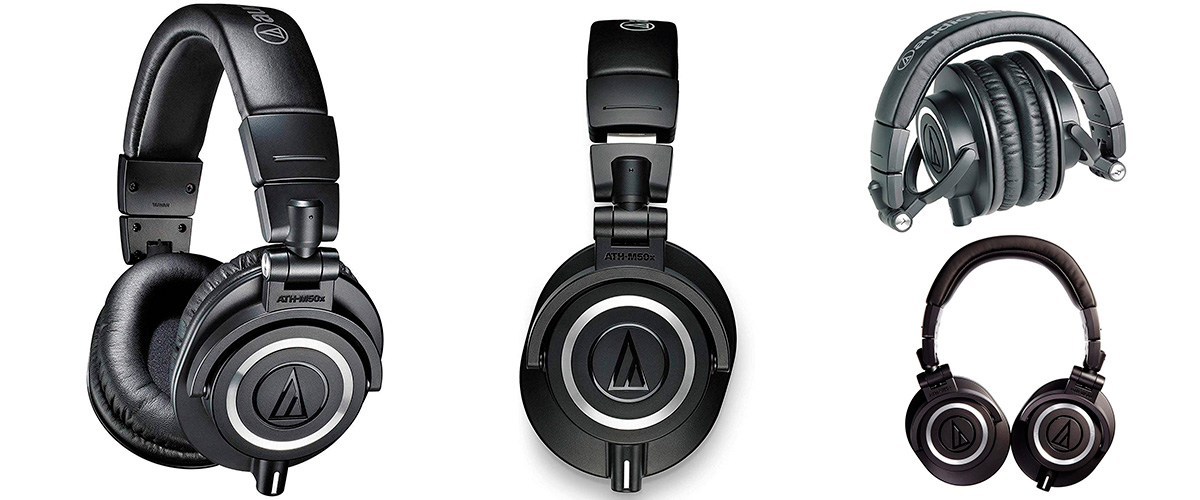 Many users prefer wired headphones for several reasons. One of them is that you do not need to recharge them every time. In case you also get used to the old style of models with wires, then you need to consider Audio-Technica ATH-M50x. These headphones for classical and jazz music, which means that you will be able to listen to your favorite tracks in high quality. Among design variations, you can choose black, white or gunmetal colors. The headband is adjustable and ear pads can be rotated for a more comfortable experience. The wearing style is over ears and their back is closed, which helps to protect you from cacophony around. The weight of these headphones is 0.62 lbs. They are not too heavy but because of wire, they are heavier than wireless models.
This model is very comfortable for transportation as you can always detach the wire and move the collapsible ear cups. As you may have different devices together with the main unit, you receive 1.2m to 3m cable of 1/4 inch screw-on adapter. That is one among other reasons why professional and recording studios use Audio-Technica ATH-M50x for everyday work. The impedance is 38 Ohms what is common for such models. With Audio-Technica ATH-M50x you can enjoy the high-quality classical music at different levels of volume.
Features
Wearing style: over ear>
Enclosure: closed back>
Source connection: wired>
Pros
Due to the long wire, it is suitable for using at recording studios and for DJ purposes
You receive these headphones with a variety of audio jacks, so you can use them for multiple devices
The sound is solid and smooths what guarantees you wonderful listening experience
Cons
Depending in your ear size the cups can be too small for you, cause tension, and warm them for short periods of listening
It lacks a microphone what makes it very uncomfortable for communication via phone calls
Because of the large size of the headphones, this model takes a lot of spaces in your back
HIFIMAN SUNDARA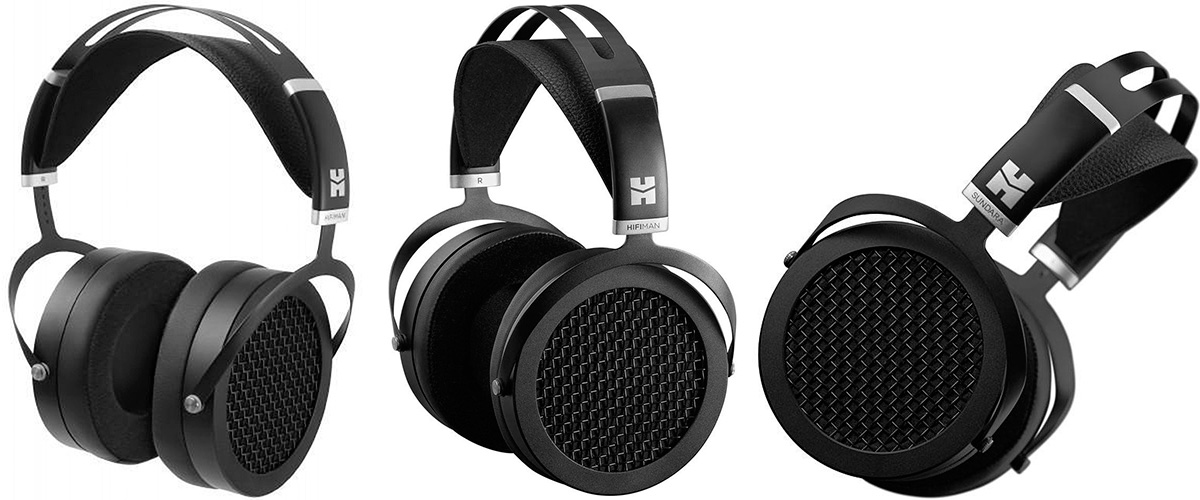 Every person has different preferences in the ways of listening to music. The same goes for headphones. Each of them is more oriented on specifics needs and circumstances. If you like to listen to music at home in a quiet place, then you will be interested in models, which can provide more qualitative sounds. In such a case, you need to think about HIFIMAN SUNDARA. These headphones are made with metal materials, which greatly increases the durability of them for everyday usage. However, they weigh 0.82 lbs. what is much heavier than other similar models. Wearing them for too long may tire your head and neck.
These are wonderful headphones of the simple back design. The headband is adjustable and you wear them over ears. As the backside of ear pads is open you are able to get more distinctive and clear sounds from your favorite tracks. In combination with over-ear wearing style, you receive even deeper sounding. However, there is one main disadvantage of them. You cannot wear them in noisy places. They do not protect you from cacophony around you, which interrupts your music. Moreover, you may disturb people as sounds go outside of headphones, which is unsuitable in public places like, buses, subways, trains, etc.
With the thin innovative diaphragm, you receive a detailed, faster and wider frequency response of 6Hz – 75kHz. The impedance is 37 Ohms which is very suitable both for smartphones and for computers. To connect these headphones you will have to use 3.5mm jack, which is widespread among different devices.
Features
Wearing style: over ear>
Enclosure: open back>
Source connection: wired>
Pros
It produces qualitative and clear sounds on midrange frequencies
Together with a unit, you receive 1/4 inch adapter
It is convenient for carrying as you can always detach the wires from the unit
Cons
On certain levels of frequency, you may hear the buzz sounds, what becomes louder on low levels of volume
The earpads are not large what makes it difficult to fit for all ears
Due to its design, long hair may stuck between the joins and pull the some of them off
Premium headphones
Audeze LCD-X

Buying headphones is a responsible task. Depending on your choice, you will have to experience different qualities of sounds. If you do not want to experiment with budget models, trying to find something good, then spending more funds can be a solution. You may pick up something more expensive and use it for a very long time rather than constantly changing headphones. In such a case, Audeze LCD-X is what you may need.
These are wired headphones of black color with open back ear pads. It allows them to have enough air to produce more clear and qualitative sounds. The headband can be easily adjusted to your needs. The earpads are made with leather and have an ergonomic design. With over-ear wearing style, you will be surrounded by the premium quality. However, it is necessary to mention that due to open back, all your music goes outside of the headphones. People standing next to you may easily hear. Therefore, wearing them in public places maybe not the best idea.
Audeze LCD-X is a popular model among professionals too. It has an efficiency of 103dB/1Mw with an impedance of 20 Ohms that allows to produce true to life sounds. In addition, you will not hear distortion of sounding as it is near zero due to double-sided magnets. However, due to its weigh, what is 1.32 lbs. it may be difficult to wear these headphones for a long period of time. The cable is braided what makes it more durable against different inaccurate tensions with 1/4 inch jack. It is connected to each ear cup and you can detach them while caring in the bag.
Features
Wearing style: over ear>
Enclosure: open back>
Source connection: wired>
Pros
You receive high quality sounds directly from a mobile phone without amplifiers
This models perfectly suits for computers, consoles and TV sets
It is possible to easily replace XLR cables
Cons
Due to the weight of these headphones, they are not comfortable for trips with long tourist walks
These headphones are not suitable for noisy places as outside sounds interrupt your music