At stores, you can find a huge amount of different headphones that make it not so easy to choose the right model. In order to help you with this quest, we have prepared for you several best headphones for hip hop. The main criteria of these models are the quality of bass and mid-range volume levels that are important for this genre of music.
Moreover, as you are going to use one of them on a daily basis, design and comfortability are also important. They should suit the outfit style you prefer and provide with high quality of sounds without inconveniences. Some of them are suitable for use in public places while others are more preferable at home or indoors.
Our pick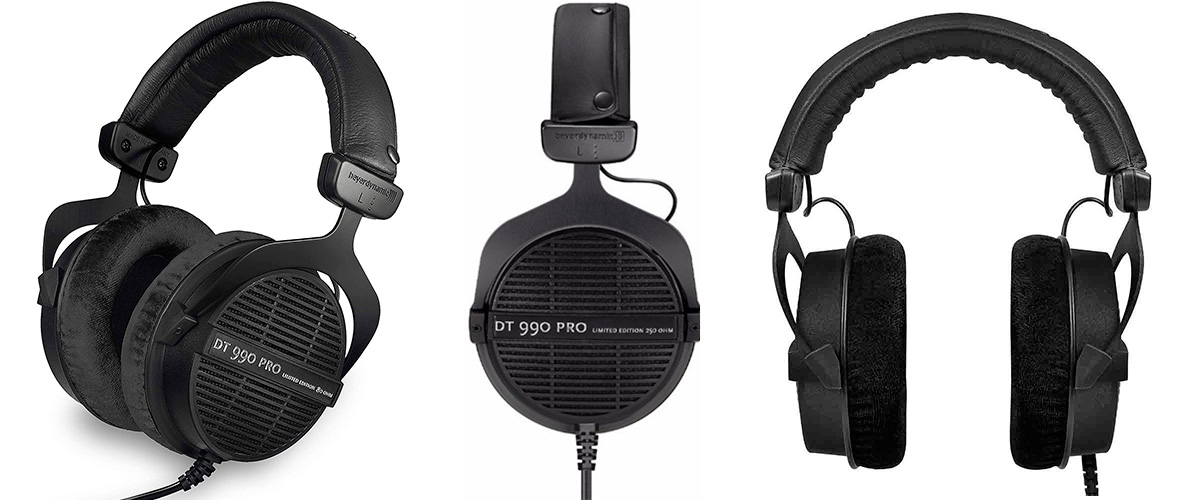 Beyerdynamic DT 990 Pro
The best Headphones For Hip Hop
What to Pay Attention to?
In order to help you with making a decision, we have divided all models into several categories. On the market, you can find just a huge amount of different types of headphones. However, we have pointed out the most important for hip-hop music. Each headphone in this article is suitable for listening to music with the help of smartphones and they do not require additional external amplifiers to produce high-quality music. They are one of the best headphones for hip hop music in terms of quality and price combination. Therefore, according to your purposes, you may find a model that suits you the most.
Wireless or wired?
While choosing headphones it becomes one of the most difficult choices that you need to do. Each type has its own advantages and disadvantages. Based on the knowledge about them and knowing your personal needs can help you.
Closed back or open back?
Wireless headphones are much more convenient as they require less space to carry with you. However, charging is obligatory. Some models can also be used both, with and without wires.
Wired headphones can produce better sound quality as they are connected directly to your device. However, wires are not so durable and can be easily damaged.
Headphones For Hip Hop Comparison Table
Wearing style
Enclosure
Source connection
Beyerdynamic DT 990 Pro

best overall

over ear
open back
wired
Review
Beats EP

best budget

on ear
closed back
wired
Review
Headphones For Hip Hop Reviews
Headphones Under $100 – Entry level
Beats EP – best budget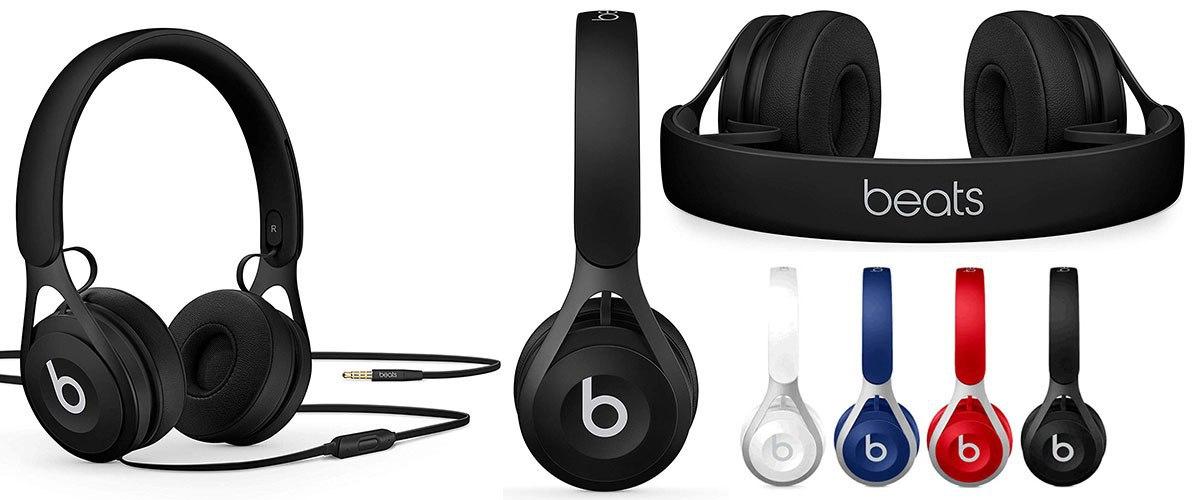 The market of headphones can offer you multiple different variants to choose from. However, if you look for something to start with, then you may be interested in Beats EP. They are the best hip hop headphones in the budget category. You will not have to pay too much in order to receive a nice quality of sound. Beats brand allows you to choose a black, white, red or blue color.
In general, the design of this unit is simple. Its frame is made with stainless steel that is famous for its durability and lightweight. Beats EP is a closed-back wired headphones of 0.44lb. The wire length is 51 inches what is more than enough for most people. The heavily cushioned ear pads are very comfortable and the earcups rotate to help the fit.
The impedance of this model is around 32 Ohms which reach a common standard. Due to that Beats EP is protected from damage that can be caused by overloading and can be used with a wide range of various audio equipment. However, power consumption is a little bit higher.
Features
Wearing style: on ear>
Enclosure: closed back>
Source connection: wired>
Pros
With an inbuilt microphone, you can answer calls simply by clicking a button on a volume control
It is compatible with Android and iOS smartphones and devices
You can easily adjust loudness with a convenient external volume control
Cons
At high volume levels, it lacks preserving sound and people around may hear it
The headphone cord can be easily damaged and even stuck in your device
As the cord is inbuilt, you cannot simply replace it in case of breaking
Sennheiser HD 4.50 BTNC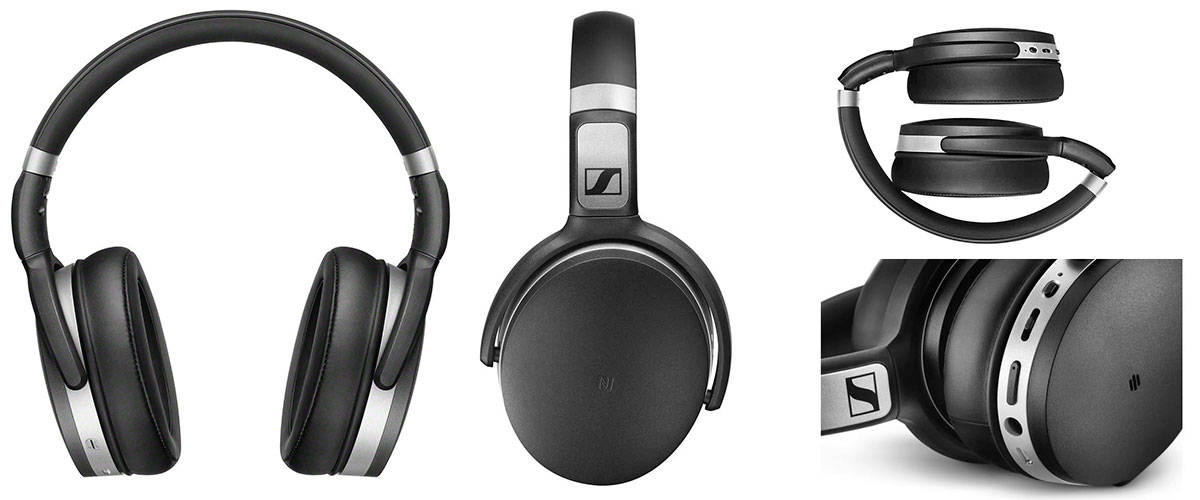 When a person aims to get some best headphones for rap, convenience plays an important role. While going to the mall, stroll or running you can easily pull the wires and damage your unit. Therefore, you may want to get something wireless. However, sometimes with wires, you can adjust volume with external control. That is what you can get with Sennheiser HD 4.50 BTNC. It uses Bluetooth technology to receive audio data from your device or cable that you can easily attach and detach when you want. The battery charge can last around 19 hours with turned on NoiseGaurd and up to 25 hours without it. To recharge it, you will need around 2 hours. These headphones do not require a lot of space to carry with you and it weighs only 0.52 lbs.
The design is rather simple than cheap. With a combination of silver and black colors, Sennheiser HD 4.50 BTNC looks like a high-tech device. It is a closed-back and over-ear model. It means that you are protected from the noises around you and people will not hear your music. In addition, you receive NoiseGuard technology. It is focused on the cancelation of active noises and reducing ambient noise for better listening to the music experience. With the impedance of 16 Ohms, this model does not require a lot of power to produce high-quality audio, but there are more chances to overload it. With an inbuilt microphone, you may not worry about incoming calls. You can easily communicate without using your main device.
Features
Wearing style: over ear>
Enclosure: closed back>
Source connection: wired and wireless>
Pros
You may not worry about your ear size as this model offer you enough space
It has a nice bass response at different volume levels
The design is made with a sturdy material that does not look cheap
Cons
Bluetooth technology cannot deliver the whole quality of music, as it is not an aptX HD
At louder volume levels you can notice sounds distortions
You receive a loud hiss and jitter while using this headphone via cable while charging it
Headphones Under $300 – Midrange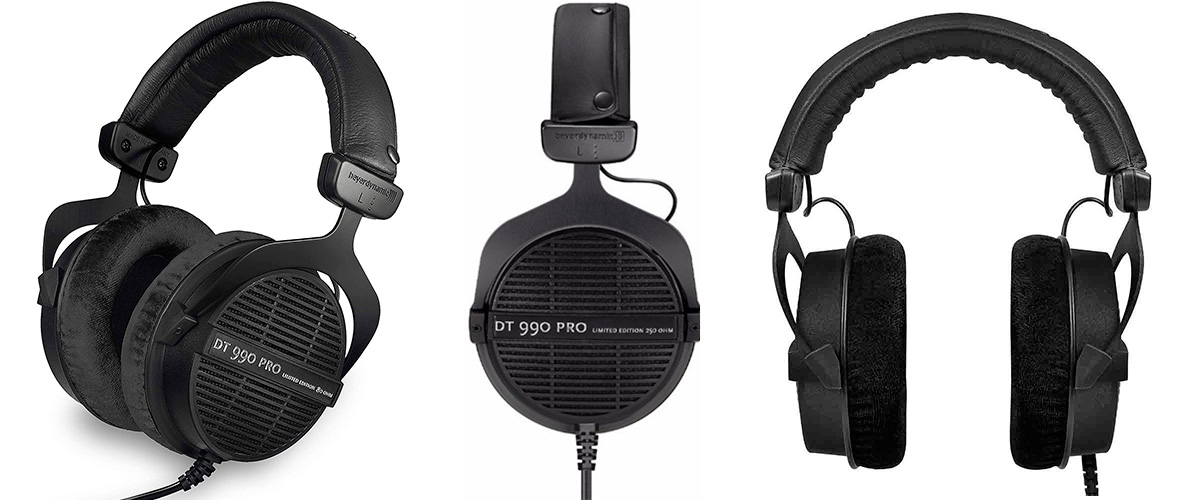 In case, you are ready to spend a little bit more to get nice headphones for rap and hip-hop then you need to check out Beyerdynamic DT 990 Pro. It is an open back type what means that it is better to use them indoors. As speakers have space to breathe people around you in the public will also hear your music. Moreover, they do not protect you from outside noises. It has a simple black design with sliders to adjust the unit to your head. The earpads are placed over your ears and prevent them from sweating if you prefer to listen to music for a long time.
The impedance of 250 Ohms allows you to listen to various music without worries about overloading the headphones, but power consumption is also higher. With such impedance, you can easily connect an amplifier to even more improve sound quality. Due to a simple design, you need just to plug into your device and start to listen to the music of nice quality. You may not worry about its 3.5mm jack as together with a unit you receive a 3/4 inch adapter. They are a little bit heavier than similar models and weigh 0.76 lbs.
Features
Wearing style: over ear>
Enclosure: open back>
Source connection: wired>
Pros
It does not bump the bass over the recorded level of the soundtrack
It is suitable for streaming and gaming while being a single person in the room
Cons
As an over-ears type, it can hurt your ears in case of using for a long time
It does not have Built-in control buttons
Beats Solo3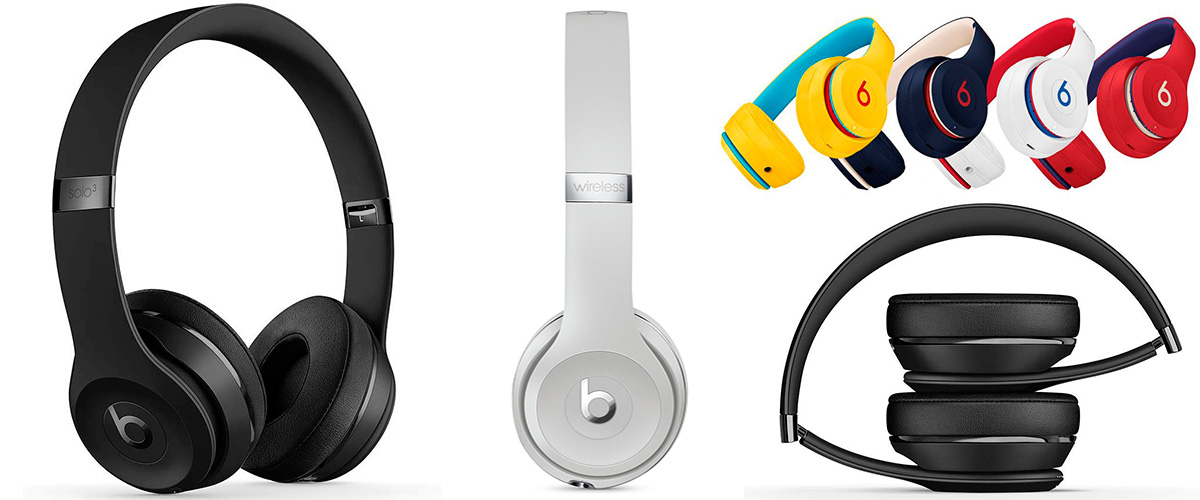 Nowadays more and more people are interested in wireless headphones. They seem to be more practical and convenient to use in everyday life while being outdoors. While choosing such a model one of the most important things is a battery life duration. If you do want to care less about charging your headphones then you need to consider Beats Solo3. With this unit, you receive up to 40 hours of charge. Moreover, with Fast fuel technology, you need only 5 minutes to charge it up to 3 hours usage at low levels. As it is an on-ear closed-back headphone the sound is captured and delivered only to you. With customizable ear pads, you can adjust them and receive comfort experience of listening to music.
It has an inbuilt microphone that can accept incoming calls, control music and even use Siri with the help of multifunction ear controls on the headphones. In addition, you may not worry that your head will get tired of wearing them as they weigh only 0.47 lbs. With an impedance of 37 Ohms, you receive a nice quality of sounds. Moreover, Beats Solo3 has a noise-canceling to provide clear sounds.
Features
Wearing style: on ear>
Enclosure: closed back>
Source connection: wireless>
Pros
It is compatible with newest Apple devices like Watch OS3, iOS 10 and macOS Sierra via the iCloud account
This headphones produce good bass sounds at low and high volume levels
Cons
You cannot power it via the lighting cable if to connect to Apple devices
The ear pads are not fixed very well and can start to come off
Audio-Technica ATH-M50x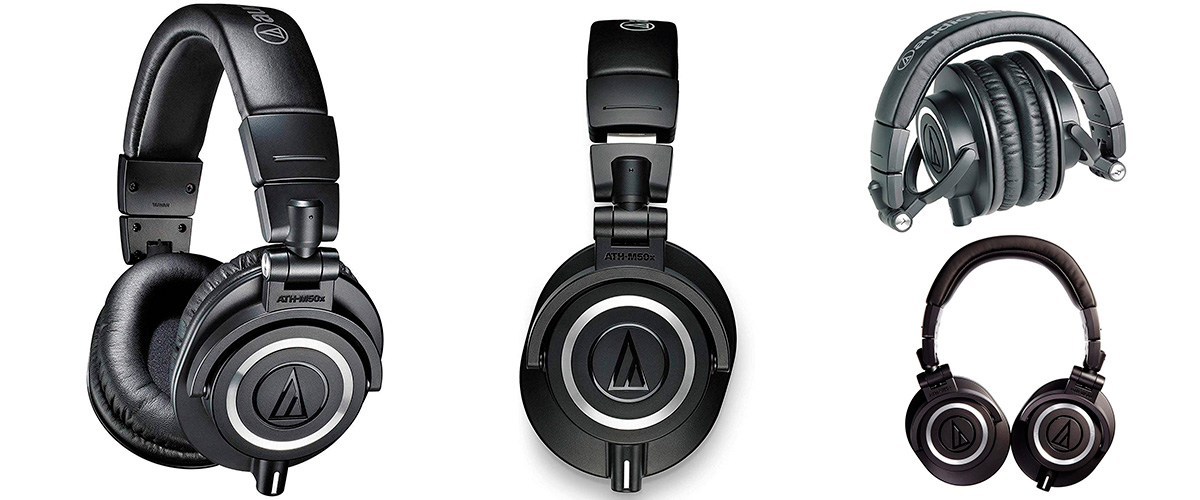 Let me show you the closed back headphones that can be used with an audio cable only. These studio monitor over-ear headphones from Audio-Technica offer a very balanced, detailed sound of excellent quality with deep bass.
They sit very comfortably on the head and (in comparison with their predecessors) have slightly softer ear pads, as well as a detachable wire (3 different wires are included in the kit). Thick, padded ear cushions rotate in two directions. Thus, the whole construction folds down and is easy-to-store. However, it's worth noting that the simple soft bag the headphones come with does not protect them much from damage.
Weighing less than 283 grams (about 10 oz), they are not light, but they fit perfectly on the head and do not cause discomfort. Naturally, since these are over-ear headphones, your ears can sweat on hot days.
Speaking of the device's technical features, its frequency response is 15 – 28 kHz. The sensitivity of ATH-M50x is 99 dB. Meanwhile, the headphones' impedance is 38 Ohm. Although Audio-Technica claims that there is no sound difference between the original ATH-M50 and its enhanced version, I believe the ATH-M50x sounds cleaner, and the bass, mids, and highs are more detailed. The sound of the ATH-M50 headphones is not so clear, and it is heard a little muffled.
Features
Wearing style: over ear>
Enclosure: closed back>
Source connection: wired>
Pros
In the box, you'll find a quarter-inch to 3.5mm adapter for plugging into equipment like amplifiers
Despite the fact that they do not have an active noise cancellation system, they are quite good at isolating noise from the surrounding world
Rare earth magnets and copper-clad aluminum wire voice coils
Excellent clarity throughout an extended frequency range
Cons
The lack of a built-in microphone makes it impossible to make calls
No wireless option
Fostex T60RP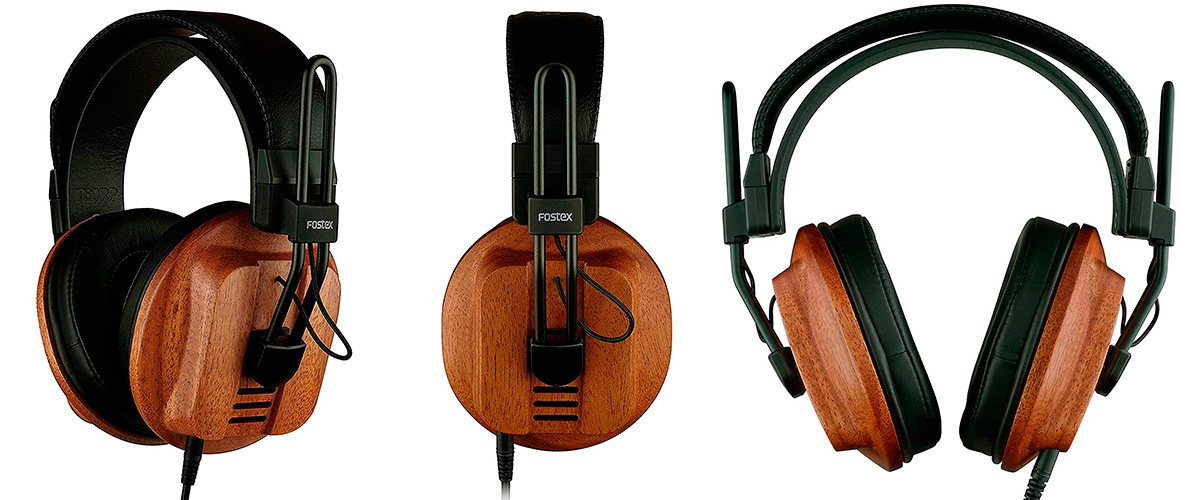 While getting wired headphones you always worry about the durability of wires. In most cases, they are the first to break due to constant use. If you do not want to spend more money on repairing them later, then you may want to get Fostex T60RP. This model has a detachable connector. It means that you can simply change to replace it if needed. Moreover, you can easily use 3.5mm, 4.4mm, and 4-Pin XLR cables for various purposes. Without all these cables, the unit weights up to 0.83 lbs. On another side, it does not have inbuilt buttons for control. Therefore, to change the volume levels and answer phone calls you need to use the connected device. Without an inbuilt microphone, it is not so convenient to talk with people.
Simply just looking at this headphone you can notice its other unique feature. The design is made with wooden housing of African mahogany. In combination with over-ear and closed back ear pads of this unit, you receive deeper and better sounds. They do not escape outside that will not disturb the people around you. With the impedance of 50 Ohms, you receive better sounds without overloading the headphones.
Features
Wearing style: over ear>
Enclosure: closed back>
Source connection: wired>
Pros
You receive wonderful clarity of voices that you can easily distinct
It is suitable for playing FPS video games as you receive nice sound surrounding
Cons
At 40 to 60 Hz you may receive buzzing and rattling from the left side
On mid and low ranges, the bass sounds have noticeable distortions
While wearing for a long time the ear pads get easily hot
Premium Headphones
Bose 700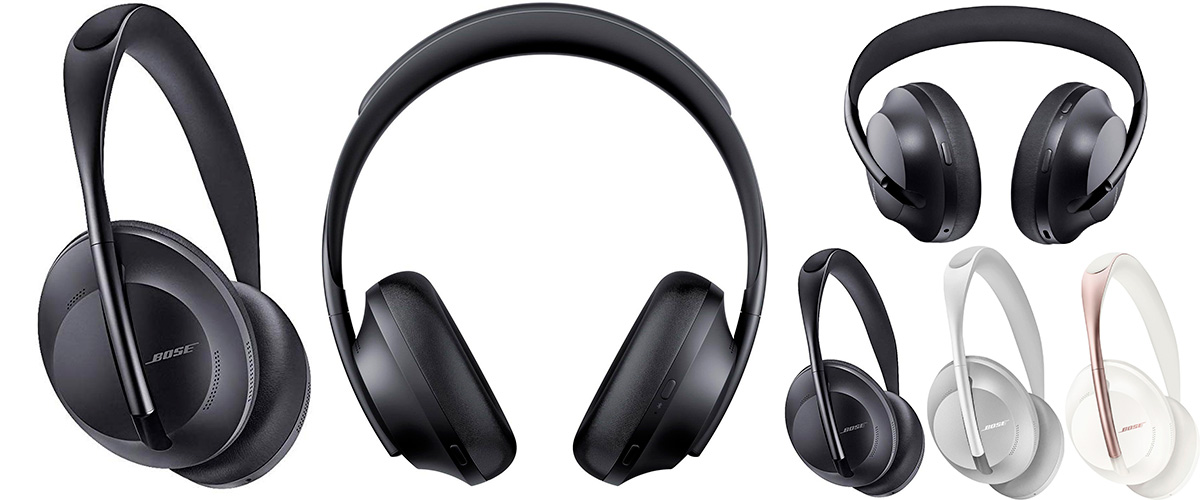 In case you are ready to spend more money to get a bit pricy model that will satisfy your audiophile needs for a long time, then Bose 700 will suit you. This model you can use either wireless or with a cable. Its battery does not provide you with a large capacity if to compare it with other models. It is up to 20 hours, but to charge it you need only 2.5 hours. With this duration or while using wires you receive a great number of different features.
Possibility to use voice assistants for weather, music, navigation, Alexa, etc. in English and Spanish.
Enable augmented reality for a better experience for your ears. To use it you will need to get Bose Music Apps that are compatible with iOS and Android devices.
Use up to 11 sound cancelation levels to remove unwanted noises or let in needed sounds. It may be dangerous if you are not sure about your surroundings.
With a sensitive touch, you can increase and decrease volume levels.
Speaking about its design this model weighs only 0.56 lbs. It has over-ear and closed back ear pads provide you with nice protection from noises outside. On the black housing, you will find several buttons that grant you access to all the features without looking at the screen of your connected device.
Features
Wearing style: over ear>
Enclosure: closed back>
Source connection: wired and wireless>
Pros
This headphone provides you with high quality sounds at low and high levels of volume
Nice combination of stainless steel and solid plastic
Cons
It does not work without the Bose Music Application
In cold environments, sensitive touch is not convenient while you are wearing gloves