Anyone who has heard music playing on vinyl players will not hide their excitement from listening. Now vinyl players are becoming popular again. And many users want to completely immerse themselves in the world of their favorite music, which is why they face the question of choosing the best headphones for vinyl. And the selection of such headphones is not an easy task because you need to consider many characteristics of both your player and headphones. And this review is aimed to help you with this task.
Our pick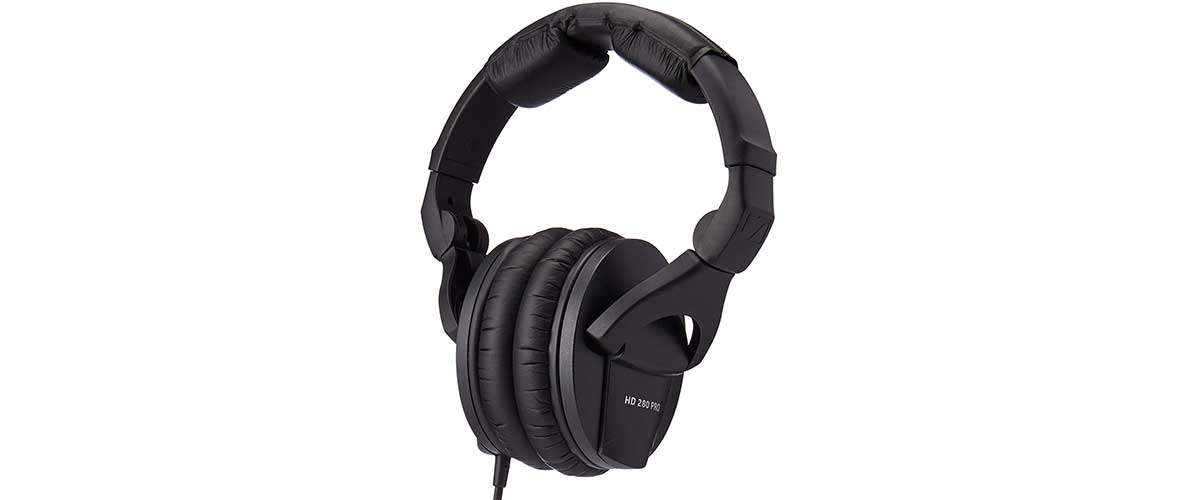 Sennheiser HD 280 Pro
The best Headphones for Listening to Vinyl Records
The HD 280 PRO is a pair of closed, dynamic stereo headphones that deliver accurate, linear sound reproduction with ambient noise attenuation.
Headphones for Listening to Vinyl Records Comparison Table
Wearing style
Enclosure
Source connection
Sennheiser HD 280 PRO

best overall

over ear
closed back
wired
Review
GRADO SR80e
on ear
open back
wired
Review
Beyerdynamic DT 990 Pro
over ear
closed back
wired
Review
Headphones for Turntable Reviews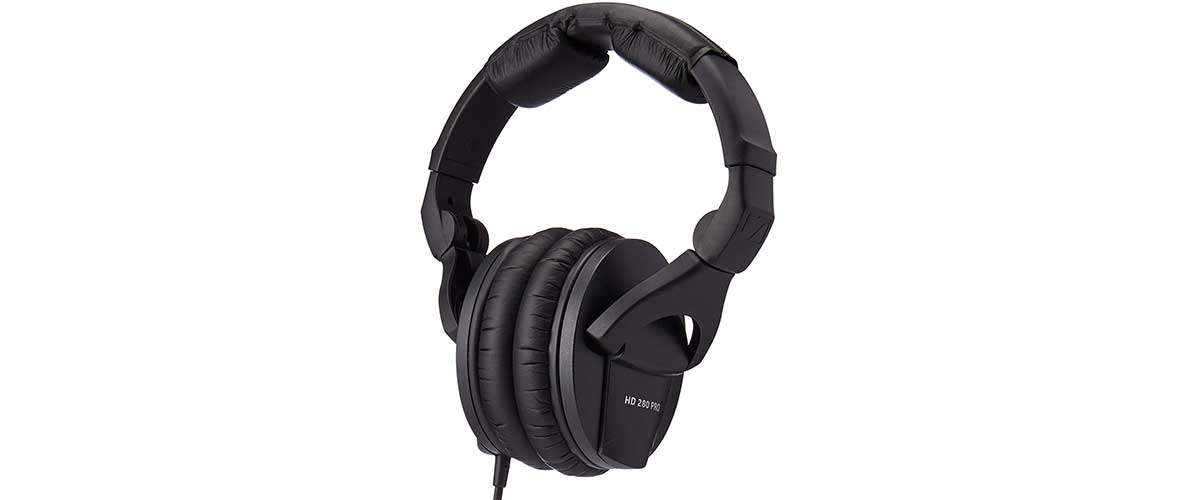 These headphones have good characteristics as for vinyl headphones, for example, the frequency range from 8 to 25000 Hz with an input impedance of 64 Ohm. They are made entirely of matte plastic. All body parts are clearly fitted to each other, there are no squeaks and backlashes. The earpads and headband are made of faux leather. Sennheiser HD 280 Pro cable has several options to connect to a sound source: a 1/8" Minijack and a 1 /4" Jack. The sound insulation of the Sennheiser HD 280 Pro is excellent. The earpads completely cover your ears and when listening at medium volume, sounds from the outside are absolutely inaudible. The low frequencies emitted by the speakers of this model are really bright. High frequencies are pronounced, they do not overlap all the others, but they are not muffled either.
Pros
There is a mechanism for folding cups for transportation
The artificial skin is perforated, so the discomfort associated with sweating after prolonged use does not occur
Cons
Not suitable for listening to sources with insufficient output due to high impedance
Headphones are inconvenient for everyday use outside the home due to fixed and heavy wire
Audio-Technica ATH-M40x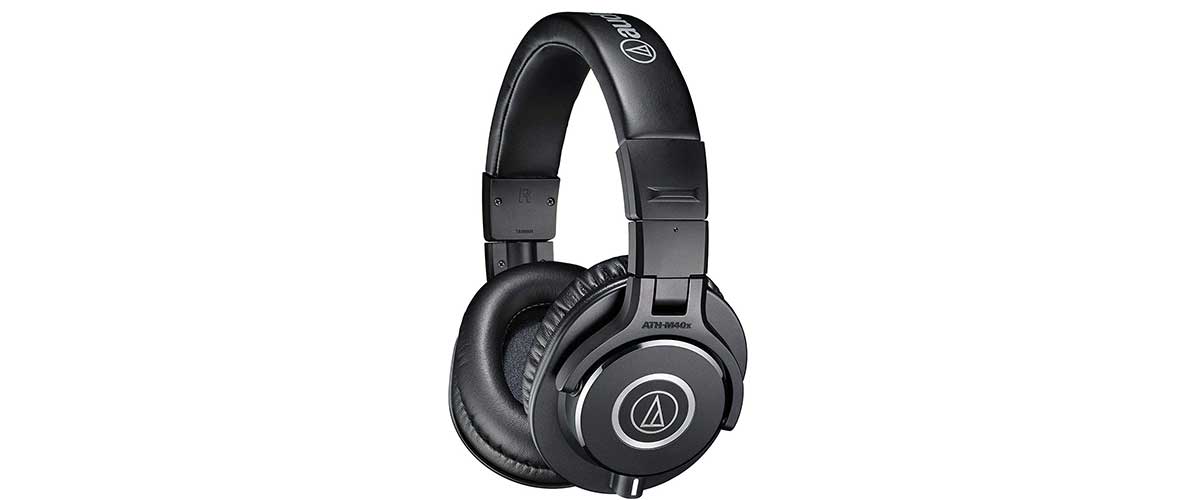 This model of headphones for vinyl listening is aimed at using with a powerful sound source, with support for lossless formats, and, preferably, a dedicated digital-to-analog converter. The Audio-Technica ATH-M40x headphones feature a classic full-size design. These are classic closed headphones. Large and well-made bowls with leatherette ear pads provide excellent sound insulation. The design of the cup mounts to the bow is made in such a way that, if necessary, the bowls could be rotated 90 degrees in both directions. The same design provides quick folding of the headphones. One of the bowls is equipped with a special connector designed to connect a removable cable. Headphones are not heavy; therefore, they feel comfortable on the head. The model has a voluminous and realistic scene with good detail. The key difference is the sound is even and somewhat neutral, where the high, low and middle frequencies sound very good in harmony with each other.
Pros
Two cables included (straight and twisted)
Wearing it for a long time does not cause discomfort
Cons
Too long cables
No microphone provided
There is no way to adjust the sound from the headphones
Koss Porta Pro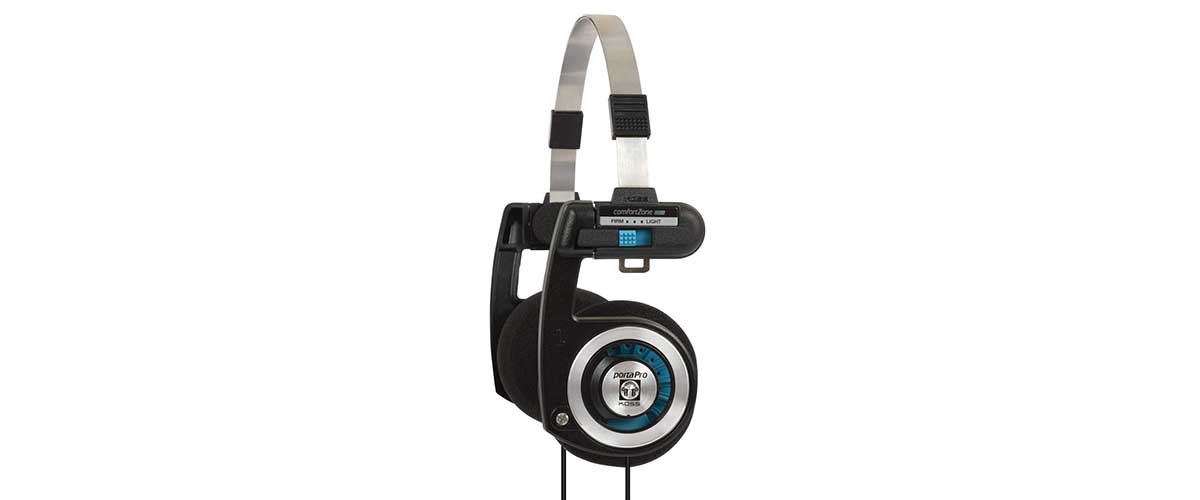 Koss Porta Pro are on-ear headphones made in a foldable design. Of the distinguishing features of the design, it is a spring-loaded headband that automatically reduces the diameter if the headphones are removed from the head. Earpads and special pads are made of black foam. The headphone cord has a length of 1.2 m and boasts a rather large thickness, especially in comparison with the cords of modern representatives. There is a standard MiniJack, and Jack adapter is also included. Porta Pro perfectly reproduce low frequencies. Highs and mediums are also at a good level, for example, vocals in compositions sound natural and dynamic which makes it possible without problems for listening to vinyl with headphones. However, at high volume levels, the sound sags noticeably, while the bass comes to the fore, which reproduces without distortion, but the high frequencies are noticeably blurred.
Pros
The speakers have a suspension that allows changing their angle
The package includes a soft case made of black leatherette
Cons
A separate wire is connected to each of the headphones, which is not very convenient
Poor sound insulation as a result of folding design
Sennheiser HD 660 S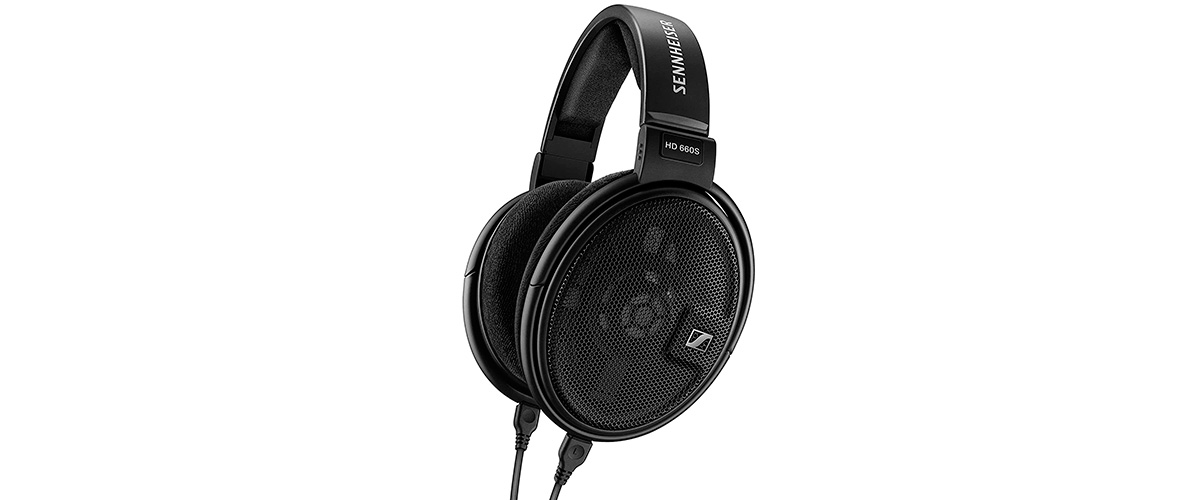 The headband of HD 660 S is made of plastic with a metal plate inside. It is a sliding part of the headband, which looks unusual and stylish. Moreover, such a design gives the impression of a simple but reliable design.
These open-back headphones for vinyl come with a variety of adapters, saving you the cost of purchasing additional cables. The kit includes a standard 3-meter cable with a ¼ in (6.35 mm) jack and a balanced connector with a Pentaconn 4.4 mm jack. The HD 660 S unleashes its full potential when you connect it to the balanced outputs of a dedicated headphone amplifier (such as the Sennheiser HDV 820) or portable digital audio player.
The frequency response of the headphones is from 10kHz to 14kHz. The HD 660 S sounds great. I enjoyed an open and wide soundstage with a strong mid-range and clear high-frequency differentiation. The bass delivered by this model is very good, consistent, and punchy.
Pros
The large oval cups are covered with a microfiber fabric, which gives the headphones a premium look
The detachable para-aramid armored cables use highly conductive OFC copper to ensure signal integrity with very low operating noise
Due to its low impedance of 150 ohms, the HD 660 S can be used with both mobile Hi-Res devices and stationary Hi-Fi systems
Cons
The headband is too tight
Not suitable for traveling or commuting
Edifier H650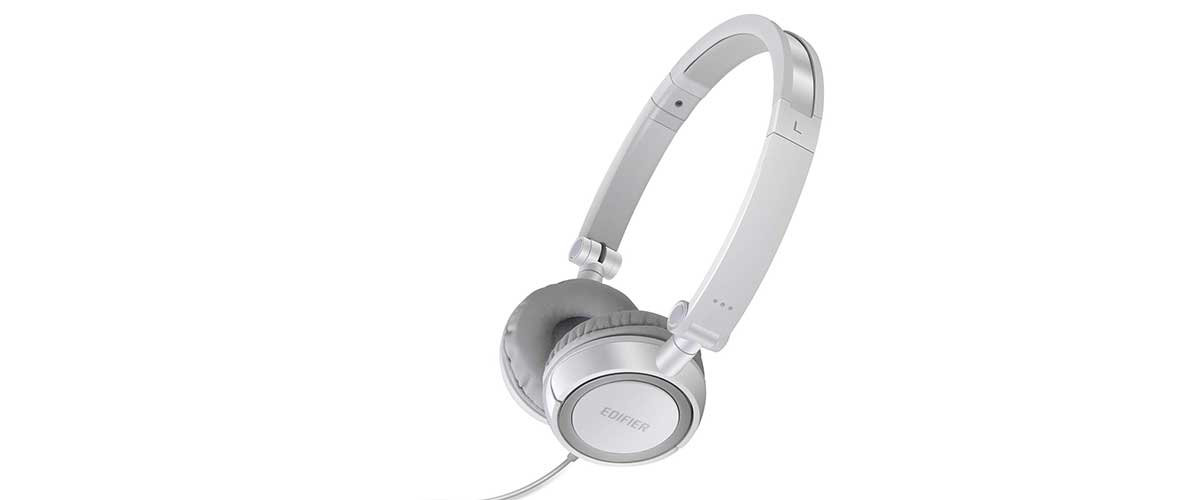 These headphones are a choice for obtaining sound from any portable source when the range isn't important. The model has good designed cups from hard plastic and a metal headband. The cord looks fragile but it has a perfect length as for both home and outside using. Ear-cups are miniature-size and they do not create discomfort for prolonged wearing due to the foam at ear-cups, so it is worth noting that on the head, they look great. The Edifier H650 has a sound notably well with music mainly oriented towards the treble. The sound stage is wide with the coverage of the necessary range often for comfortable listening from any device, which makes them the best headphones for turntable. The treble is well defined. And the model has a soft and quiet bass as well as the slightly recessed mids leaves a lot of room for the treble and the highs, which clearly dominate the sound of the H650's.
Pros
Compact design with folding ear pads
There is a microphone
Cons
The cord is non-removable
Due to the on-ear design, there are problems with sound insulation
At high volume, mid frequencies are distorted
Grado SR80e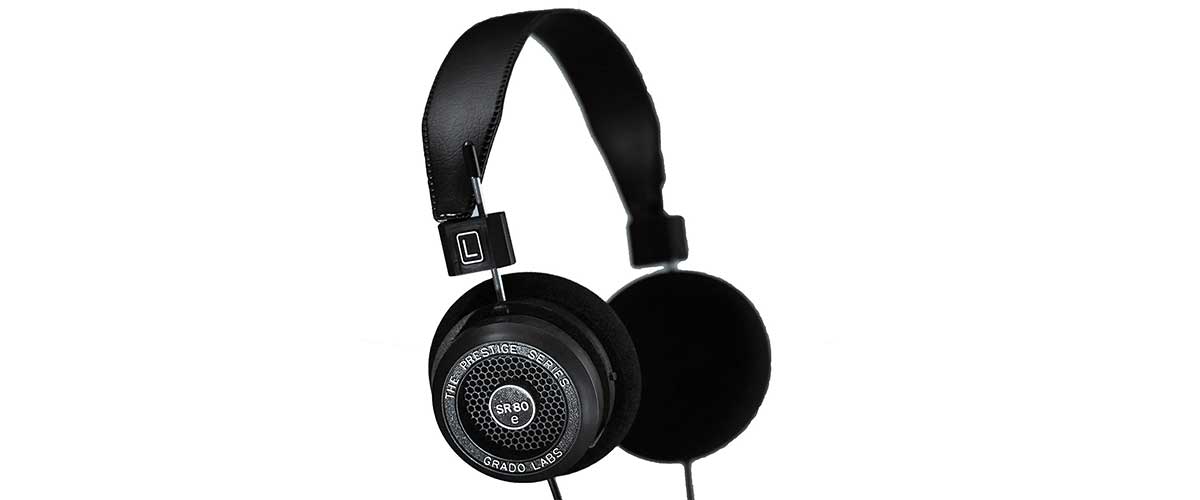 The design of these open-type headphones is a retro style. The leatherette on the headband, metal wires stick out – they are used to adjust the cups. The thick cable of oxygen-free copper has a 1/ 4" plug by default, but under it is the familiar 1/8" Minijack. The most comfortable use will be listening to music at home, in silence, which makes Grado SR80e the best headphones for vinyl listening. The headphones are lightweight, do not put pressure on your ears and do not cause discomfort. The Grado SR80e offers great sound for its low price. Headphones boast excellent dynamics. The model has diffuse bass due to its open design. Middle and high frequencies are excellent, especially on guitar and vocal parts.
Pros
The SR80e uses the 4-conductor connection cable
The SR80e works best for rock or live music due to the well-detailed soundstage
Cons
Lack of any sound insulation
Headphone sound is very sensitive to file formats; it is better to use Lossless formats
Highs to be too much in compositions with a lot of high-frequency sounds or effects, for example, cymbals
Beyerdynamic DT 990 PRO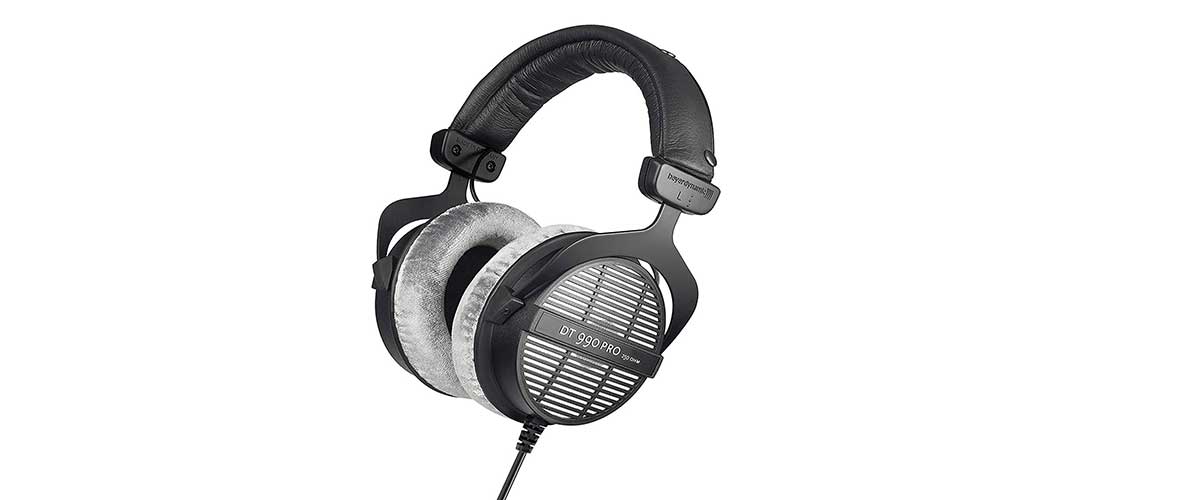 These are open dynamic headphones. The model has sturdy and practical designs. Headphones have velour earpads, metal headband with replaceable pad and bowls made of sturdy plastic. The length of the headband adapts to the size of the head, and soft ear pads allow you to listen to music for a long time. Excellent sound impedance – 250 Ohm contributes to the excellent sound of the headphones. Thus, the sound is much more natural by lightening the weight of the moving speaker system and using a thinner wire. The reduced weight of the membrane and the entire mobile system provides impulse response no worse than that of electrostatic headphones. The sound of the headphones can be called smooth and stable. Low frequencies are detailed, very fast, solid. They are expressed both in heavy music and in classics. The middle is flat, detailed and without failures. DT 990 PRO plays very voluminously and gives an excellent stereo picture and is great as the best headphones for listening to vinyl.
Pros
The flat frequency response provides natural timbre balance
Cons
A slight predominance of bass
Very high requirements for path and recording quality
Shure SRH1540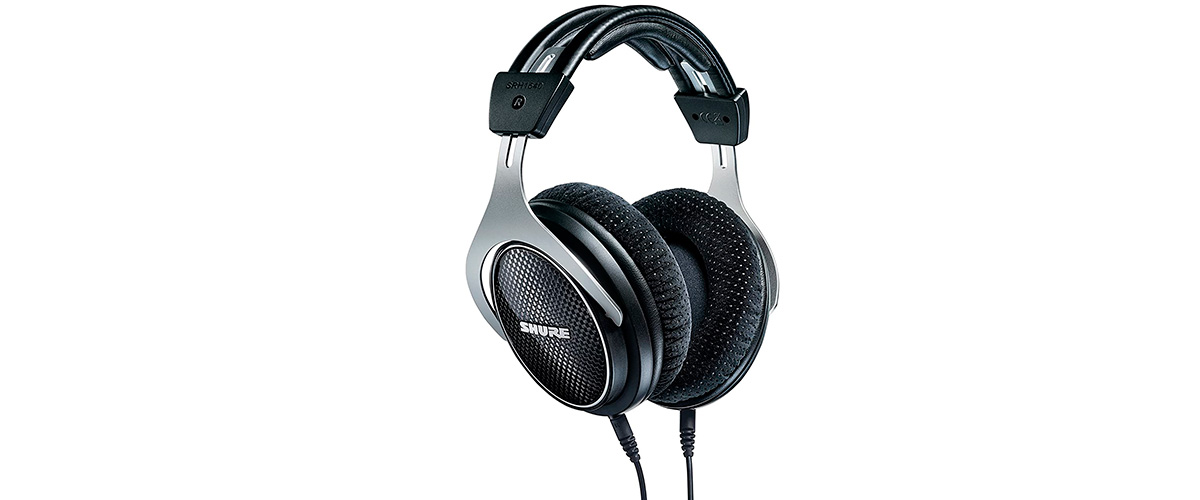 This is a well-made closed-back model with circumaural ear cushions that reduce surround noise efficiently. The first thing I liked about Shure SRH1540 headphones is their 1.5 in (40mm) neodymium magnets that provide excellent sound quality with characteristic warm bass.
Wearing the device for a few hours in a row won't be a problem, thanks to the lightweight construction made of aircraft-grade aluminum alloy. This material also ensures the headphones' durability. There are hardly any moving parts in this device. In fact, the only part that moves is the adjustable headband, which is one of the smoothest mechanisms I have used (no clicking). The model SRH1540 also has replaceable ear pads with Alcantara coating. They have perfect density and memory effects.
The record player headphones have impedance of 46 Ohm. Their frequency response range is from 5 Hz to 25 kHz. Let's discuss the sound delivered by the appliance. Mids produced by the headphones is great. They are very accurate and life-like. The bass I get with the SRH1540 is a bit emphasized.
Pros
Comfortable 2-section adjustable headband for convenient long-term listening
Features a steel frame for the driver with magnet ventilation, which significantly improves linearity and eliminates internal resonance
It comes with a sturdy carry case
Good air and imaging for closed cans
Cons
Poorly recorded tracks can suffer from bloated bass
BEHRINGER HPM1000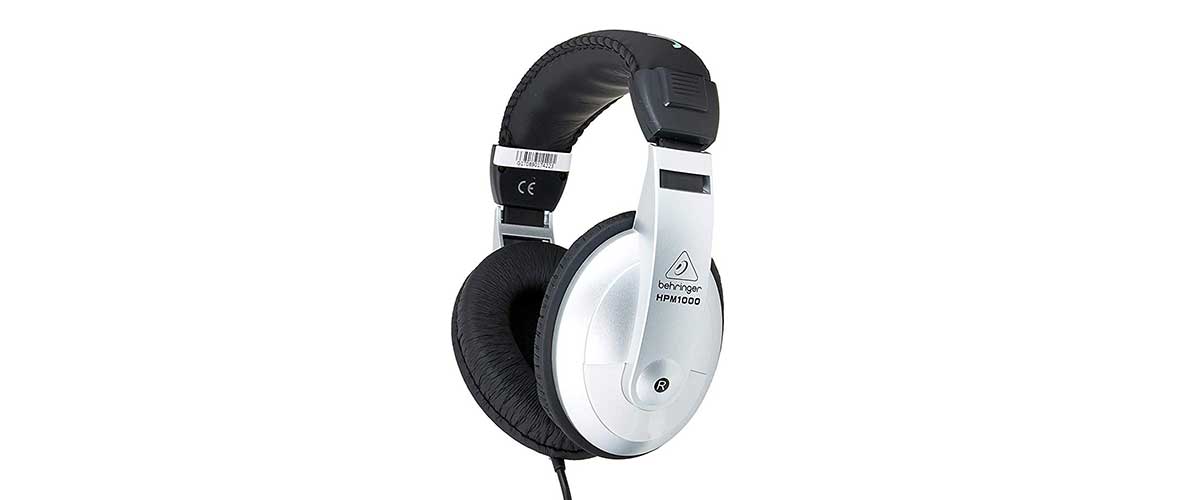 BEHRINGER Slvr/Blk HPM1000 – Behringer Universal Enclosed Headphones. The model is light and sits well on the head, the design of the head does not create excessive pressure on the head. Soft earbuds are made of synthetic material. Rigid construction with a soft headband allows users to adjust the height of the landing. This model provides a wide frequency response and high dynamic range for mixing audio recordings, monitoring bass parts of musicians or just listening to MP3 music. 40mm drivers deliver premium sound. The low impedance of 32 Ohm allows you to use these headphones with almost any equipment. It is a good record player headphones due to the wide amplitude-frequency characteristic of 0.02-20 kHz which allows users to hear every nuance of the original audio recording.
Pros
Maximum power level 100 mW
2-meter straight cable feed on the left side for greater freedom of movement
Cons
Poor sound insulation
Uncomfortable for a long time in the headphones
Low frequencies blurry
Buyers Guide
Can you use headphones with a turntable
For the vinyl player to work properly with headphones, an additional amplifier is needed that matches the characteristics of the headphones. Since the signal level coming out of the vinyl player is not powerful enough and does not have a volume control, and adding an amplifier will also allow you to achieve a wider range of useful volume. A direct amplifier can only be connected to the player if there is a built-in phono preamp. In another case, you must also connect an additional phono preamp.
Do my headphones need an amp
An amplifier is needed when the outgoing power of the sound source is less than recommended for a particular headphone model. Using an amplifier, headphones can provide sound quality comparable to a home stereo system. The amplifier is aimed to give enough power to the headphones so that they reach the design capacity of their work. The main condition in choosing an amplifier is that it should be designed for the internal resistance of the headphones.
What is headphone impedance
The choice of headphones depends on the sound source since all devices have different maximum voltage levels at the headphone jack. Models in this the best headphones for vinyl comparison have high-impedance (above 100 Ohm). They need a separate amplifier or audio player with a powerful sound card is required to hear the full sound. Due to the high level of resistance of the headphones, the amplifier gives less current (at a higher voltage), and this prevents wave distortions on its cascade. Moreover, headphones with high resistance have more uniform amplitude-frequency characteristics.